AA Glamping Site of The Year 2021
Concierge Camping in West Sussex has been named by the AA as the UK's Glamping Site of The Year 2021 in the annual caravan and camping awards. This is the first time The AA has given this award for glamping and they selected Concierge Camping as the very first winner – we are delighted!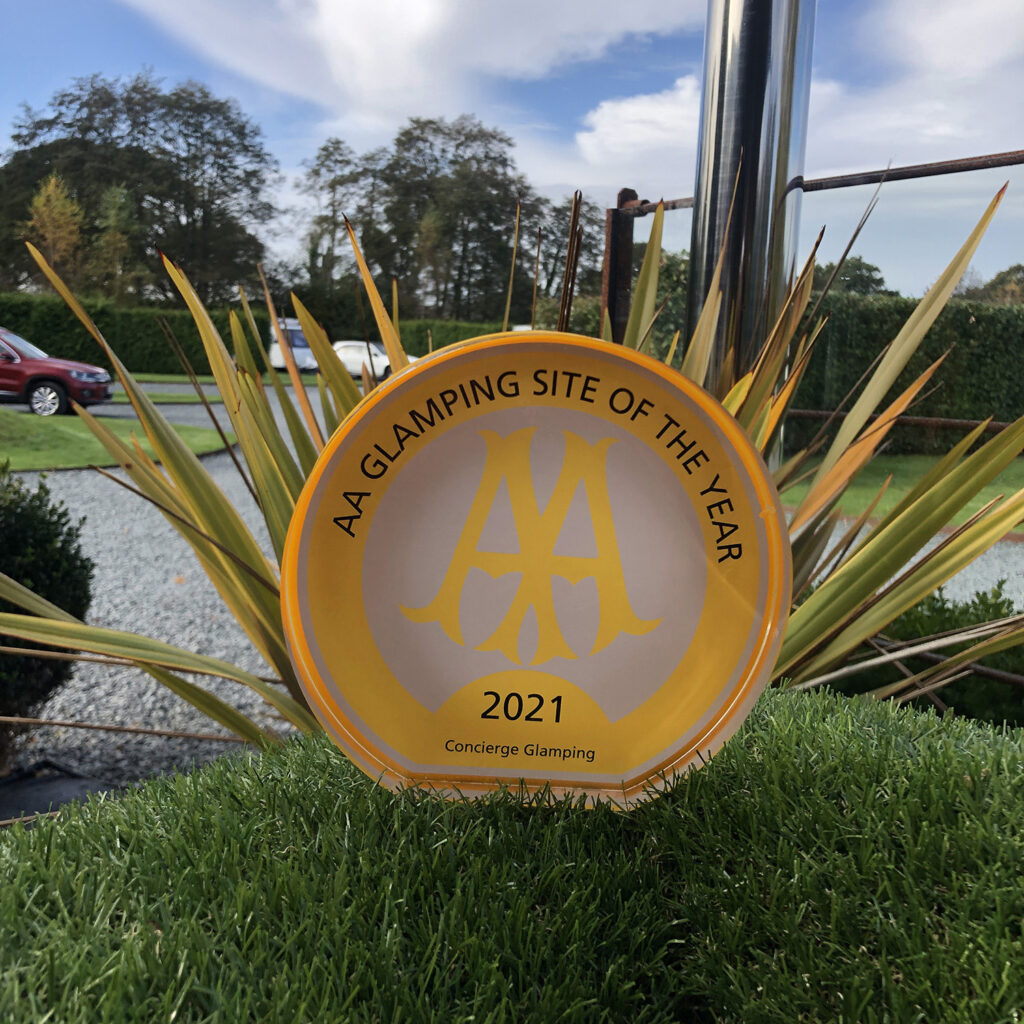 Park owner Guy Hodgkin said:
"We are blown away to receive this prestigious glamping award. At Concierge Camping we go to great lengths to provide a 5-star camping experience and continue to add improvements to the site. We've come a long way in the last 7 years, and especially over the last year we've added several new features. Winning the Glamping Site of the Year for 2021 awards means a great deal to us and has been gratefully received by our hardworking team."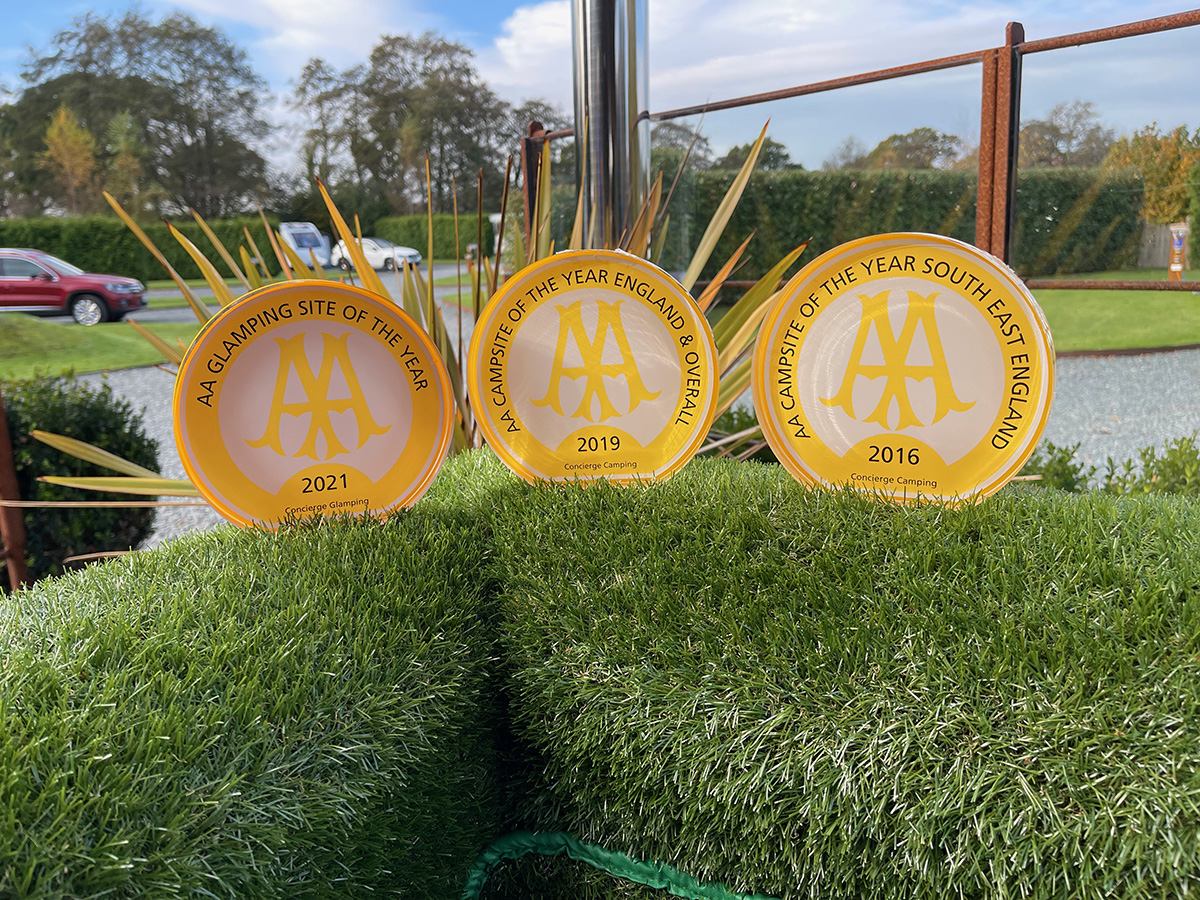 The 2021 award has been added to our proud collection of AA awards. Concierge Camping was awarded AA Campsite of the Year England & Overall 2019 and AA Campsite of the Year South East England in 2016.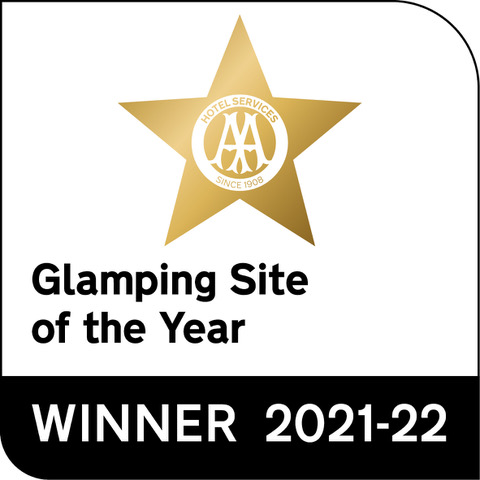 AA Platinum Rating
In 2021 we received the great news that our AA Platinum Rating has been reconfirmed again for 2022 with some amazing feedback and a quality score of 98%! Standout comments from the glowing assessment described Concierge Camping as 'one of the best campsites in Britain' and 'trailblazers within the industry'.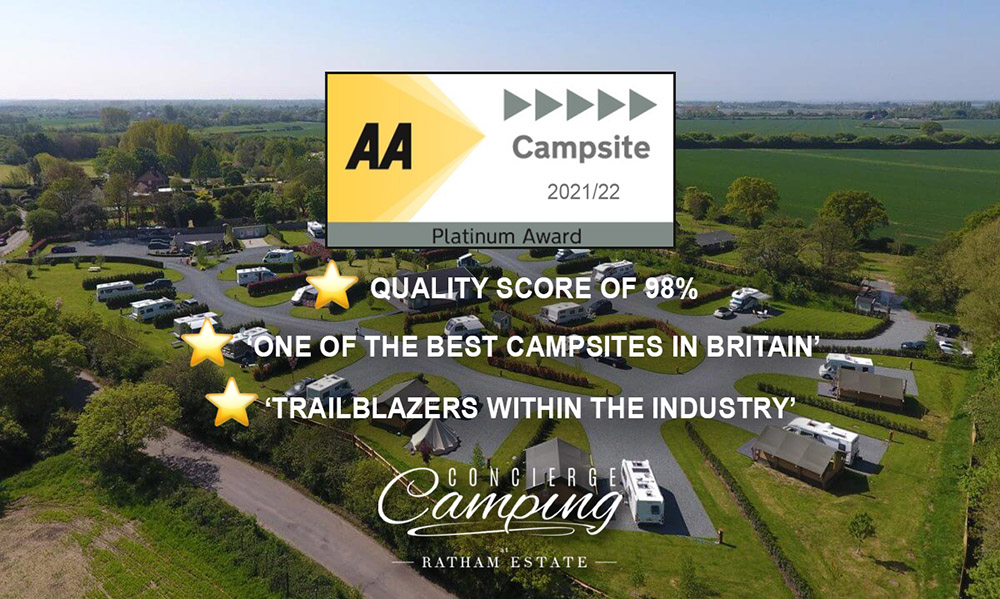 Site improvements in 2021
At Concierge Camping we made use of our time during the lockdown closures to continue making improvements to the site. We built two fantastic new outside heated bar areas which have been extremely popular since we re-opened in April. It's been so rewarding to see guests welcoming the open environment and enjoy morning coffee or sundowners with friends.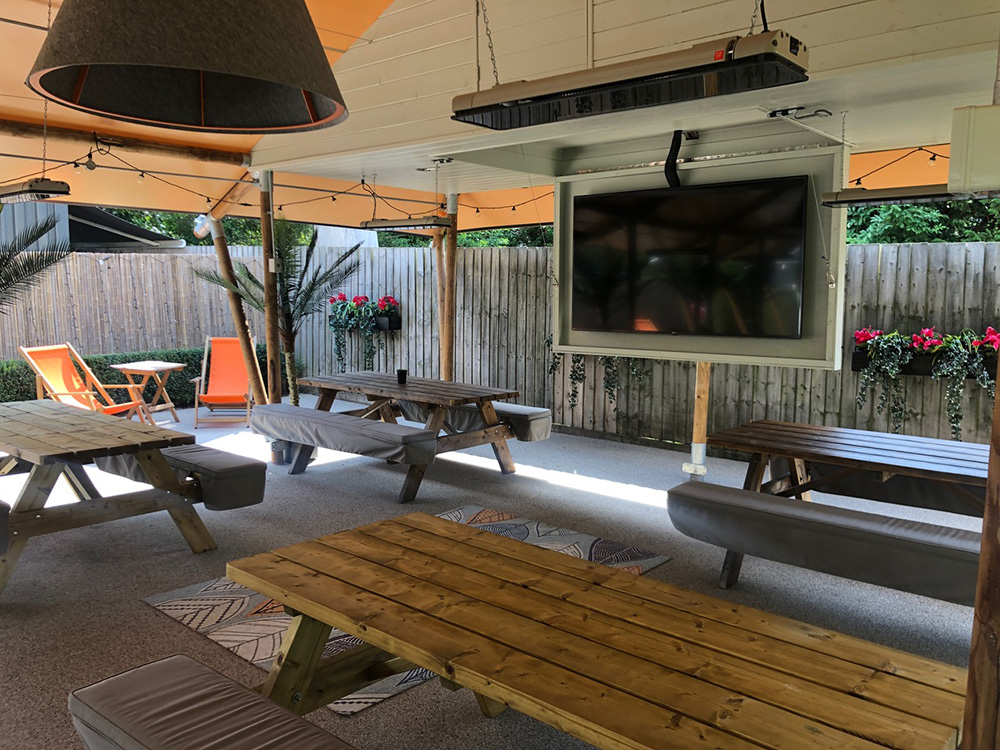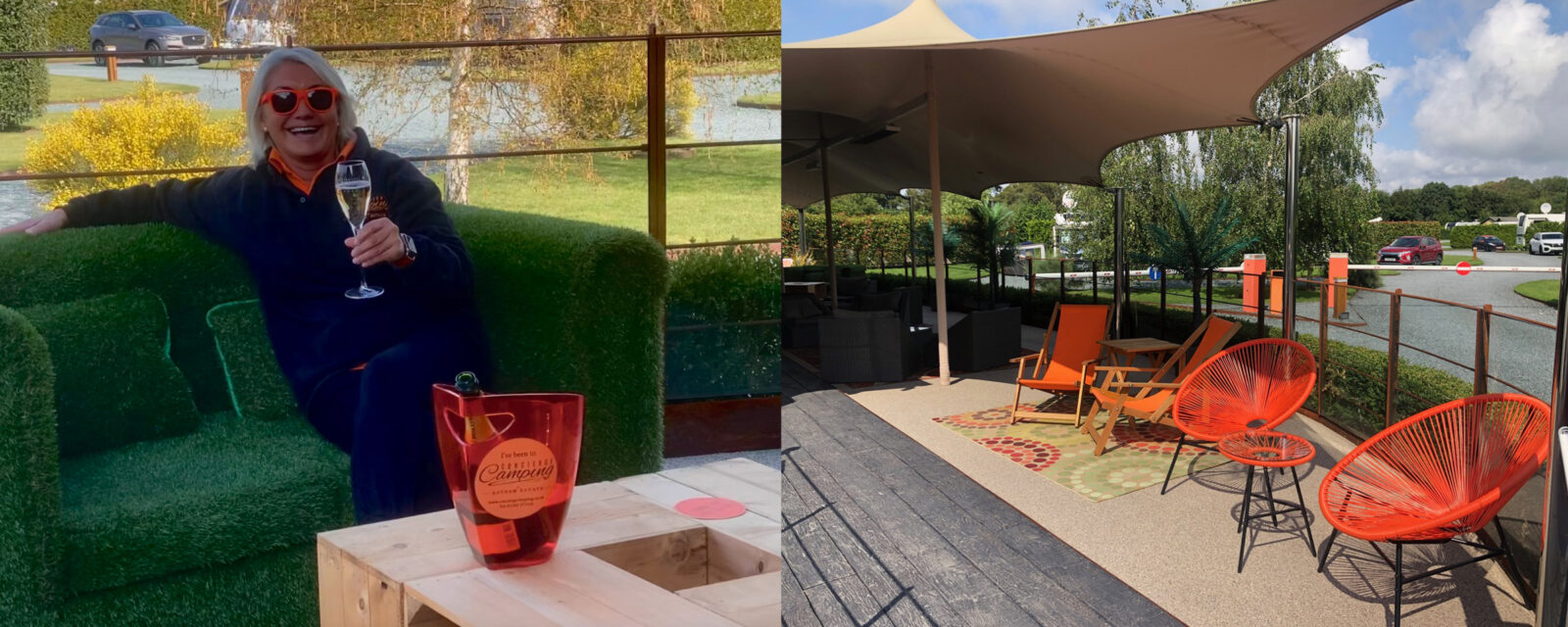 Our En-suite Pitch Pods were introduced and made available for guests to use as an optional extra. We found that guests appreciated having their own facilities right next to their pitch, as well as the complementary toiletries. The pods are an add-on to pitch prices (£25.00 per night) with a minimum rental of 3 nights.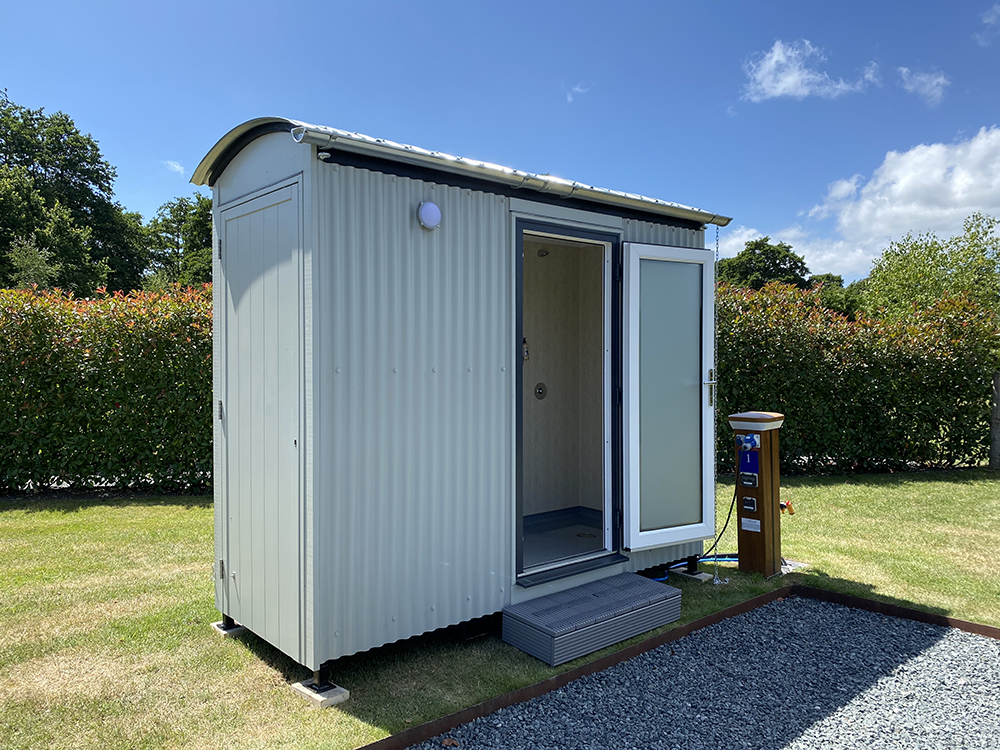 The ever-popular and amazing team at NOTSO have continued to offer their delicious street food onsite. With a varied menu and weekend specials available there is always something different and new to try. For those that haven't yet sampled NOTSO food, you are seriously missing out! They are at Concierge Camping on Thursdays, Fridays & Saturday evenings. Please book online to select your time of collection and what you would like to order.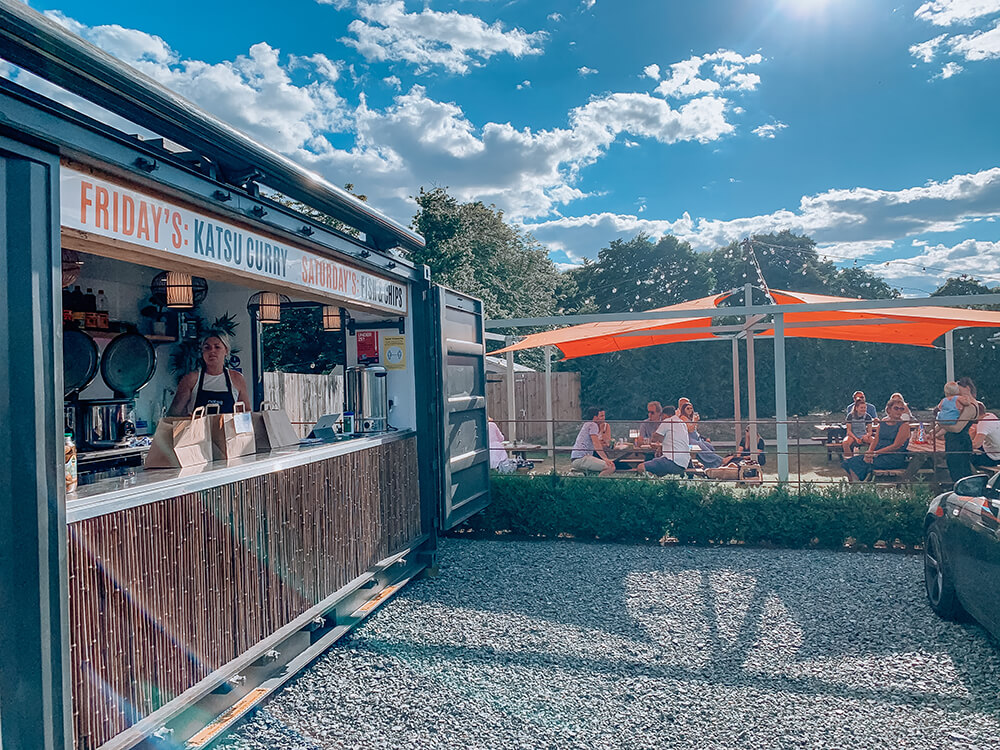 Luxury campsite facilities
Concierge Camping has four luxury safari tents and 27 spacious touring pitches. Guests can expect to find high quality facilities throughout the park. We've created a 5-star park with a luxurious feel that is nestled close to stunning surroundings of The South Downs National Park at the historic city of Chichester.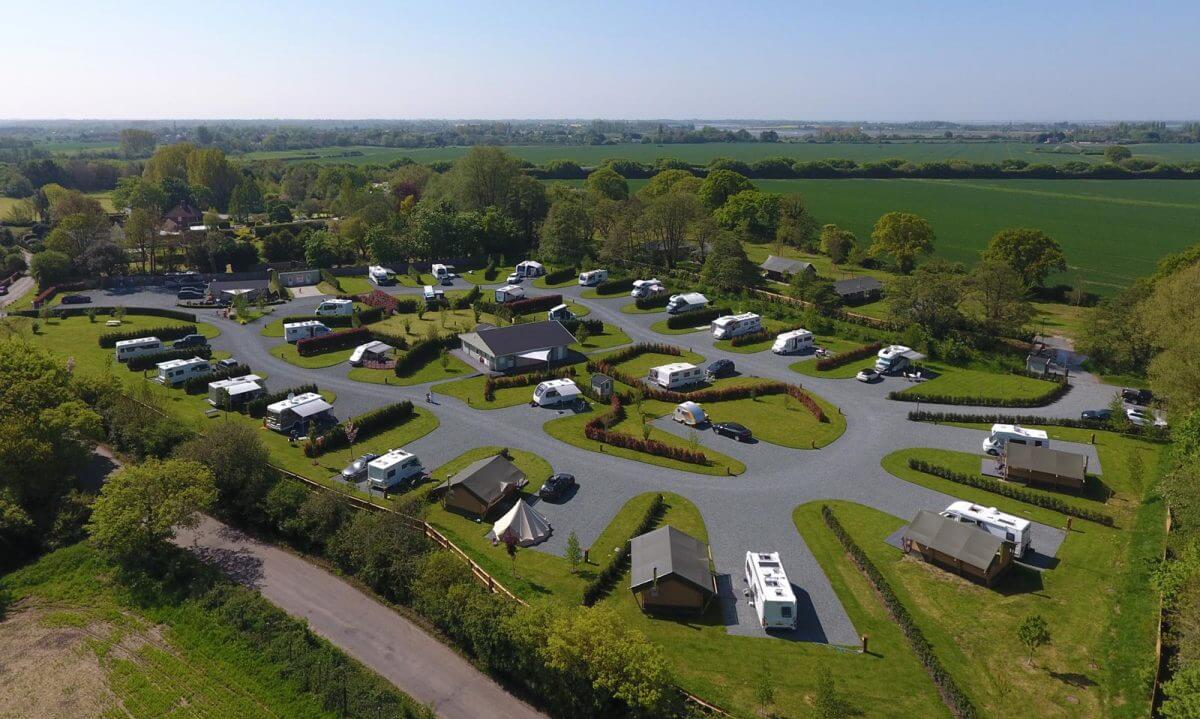 Visitors to the park will enjoy a hotel standard amenities block that boasts the best heating and air conditioning available. Guests can order optional breakfast hampers and make use of the shop serving the finest local produce.
There are also four Emperor Pitches which include day living safari style tents. These have state-of-the-art long burning stove and well appointed kitchens – perfect for rustling up delicious meals from local farm produce. There is also a large dining area and the luxury of a fridge, freezer and dishwasher to hand to lighten the load.
5-star glamping in West Sussex
As we reflect on another successful season we've taken the chance to compile some feedback from the past year. Thank you to everyone who has left us a glowing review so far in 2021. Especially to the AA for naming us Glamping Site of The Year 2021!
Plans for the future
Earlier this year we obtained planning permission to extend our park. The exciting new development to expand beyond the stream has been something we've been working on for some time. It will provide accessibility for our wonderful guests to a new magical area. We can't wait to share more news as the developments unfolds. Watch this space!