Concierge Camping Online Reviews 2021
We've reached the end of one of our busiest summers we've had at Concierge Camping. As we reflect on another successful season we've taken the chance to compile some of the feedback from the last few months. Thank you to everyone who has left us a glowing review so far in 2021 – we really appreciate it.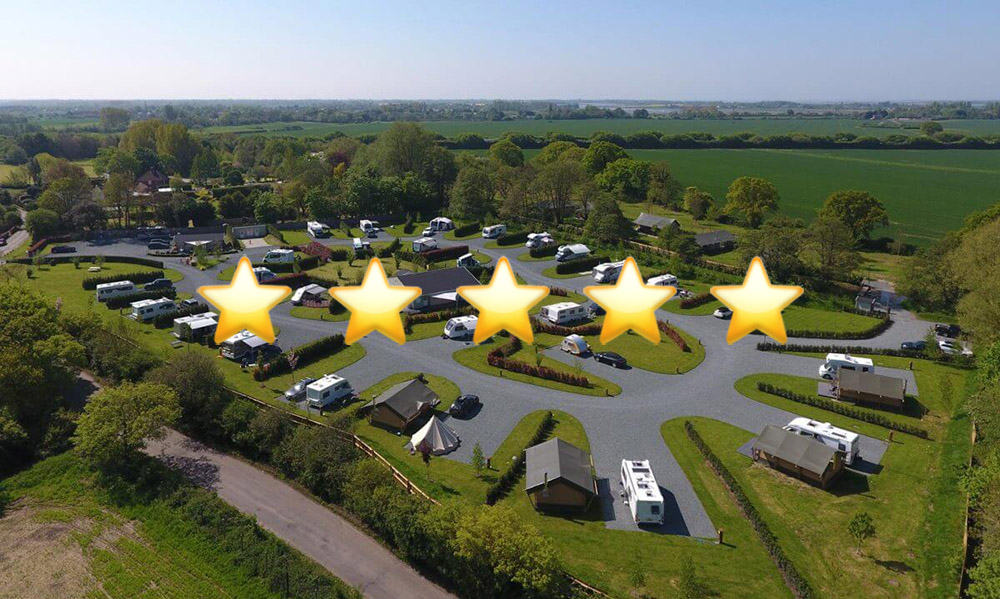 We take our online reviews seriously at Concierge Camping as we strive to offer the best in luxury 5-star camping and customer service. See what our guests had to say, grouped in commonly mentioned themes…
5-star campsite washroom facilities
The award-winning washroom facilities at Concierge Camping aim to achieve very high standards in cleanliness and hygiene. This hasn't gone unnoticed by our guest and reflected in many of our online reviews in 2021.
"Everything about this place is excellent … the toilet block is so clean that you could eat your dinner of the floor! This is the best campsite in the UK!! Very well done guys." – Paul James, Google Review

---

"Excellent site, staff friendly, grounds well kept, toilets and showers are immaculate and stunning! Thank you for a wonderful experience! – Emz Netluoc, Facebook Recommendation 

---

"Our last night of the best camping holiday we've ever had! The site is beautiful. It's pristinely clean from top to tail, the lavatories, the showers, the safari tents on the emperor pitches, the laundry room … honestly it's all immaculate." – Sophie Willoughby, Google Review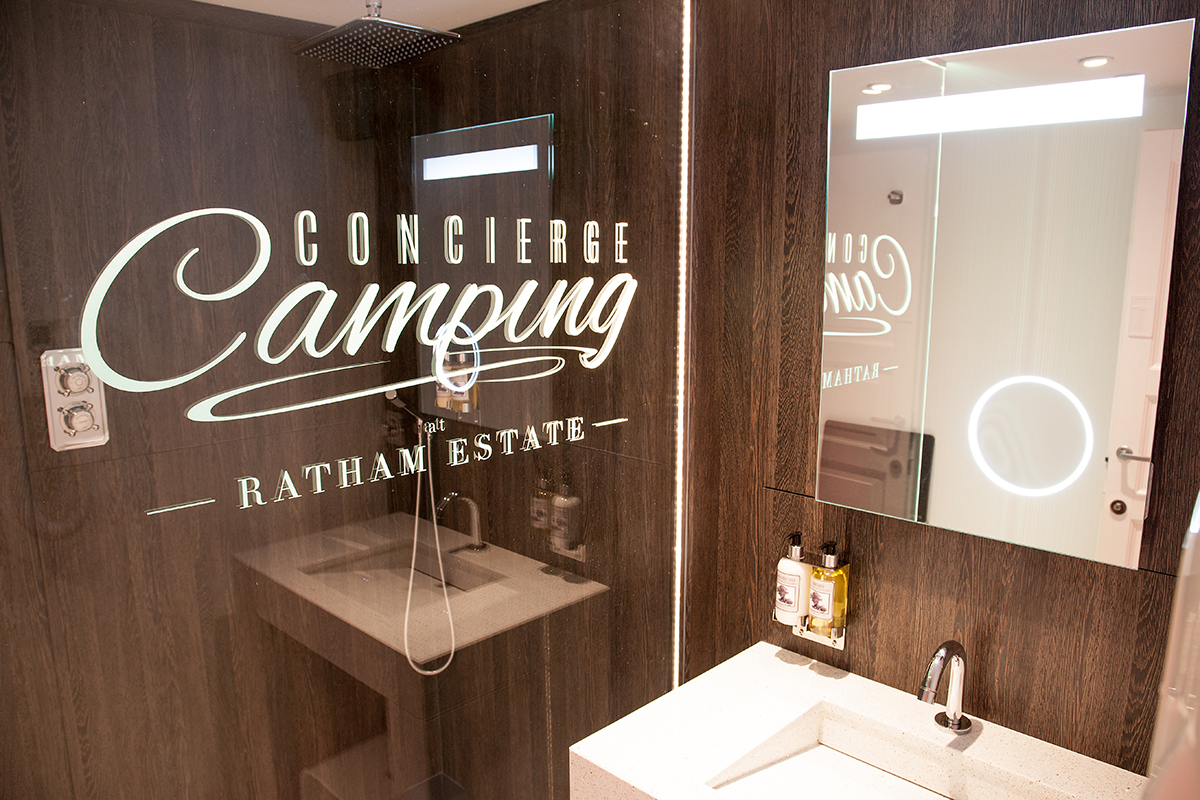 We never expected to find a site quite as good as this. Shower block and amenities belong in a 5 star hotel. Highly recommended and we'll definitely be back. – Emus, TripAdvisor

---

"Excellent as always, the perfect site for a pre lockdown break. Positively the best washroom facilities of any campsite visited. We will definitely be back!" – Rick Vince, Google Review

---

"The most wonderful caravan site. Staff are wonderful and helpful, bathrooms are like being in a hotel and everything feels premium. We have been several time now and have loved every minute!" – Danielle Haxby, Google Review

---

"Fantastic campsite – what a little gem. Everyone so friendly and couldn't do enough to help you. Facilities are best we've ever seen. Will definitely be back." – Stella Hadow, Facebook Recommendation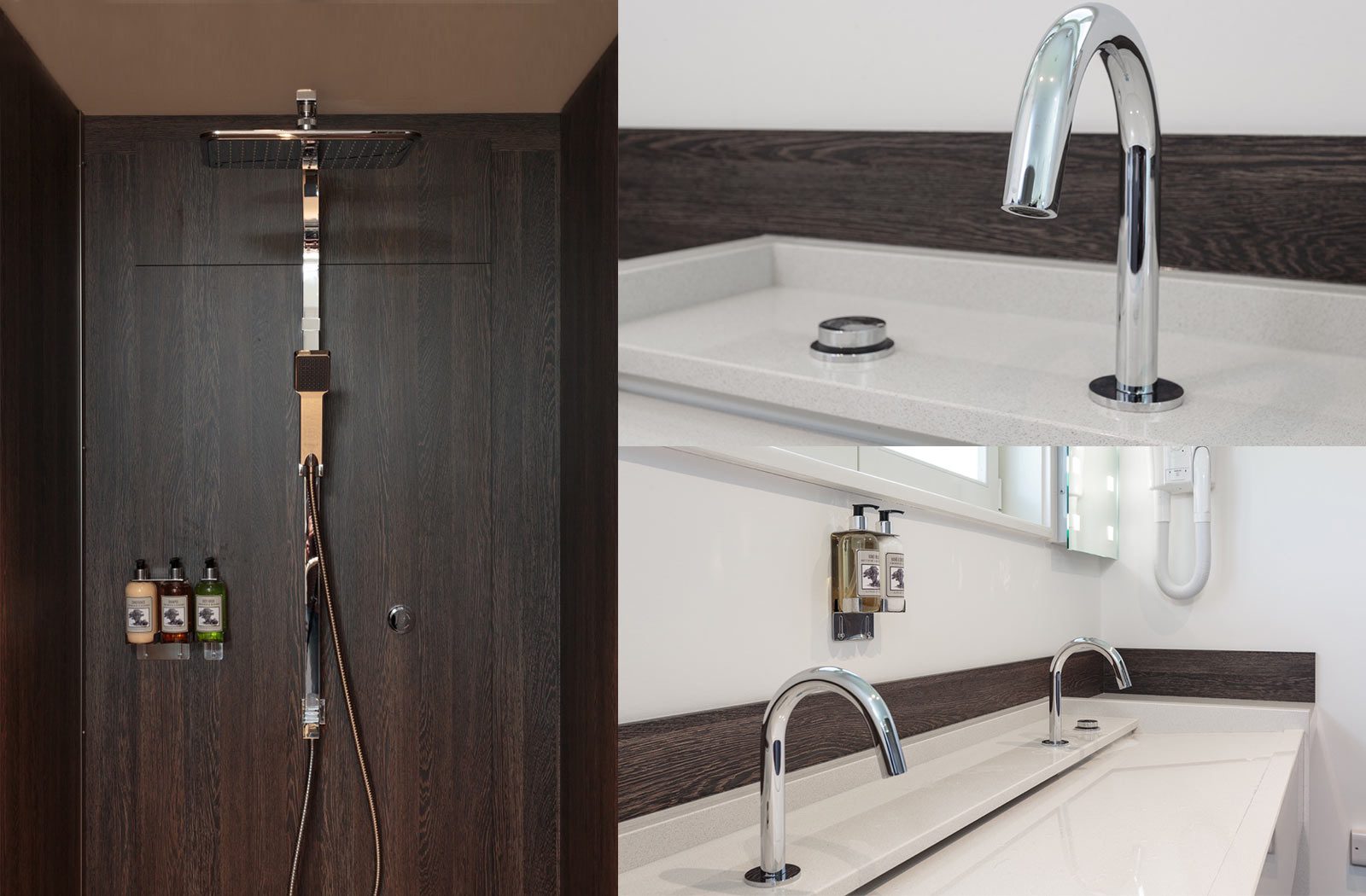 Safari Lodges
Our lovingly created Safari Lodges are the height of luxury glamping. See what our wonderful guests thought of their stay in this warm and magical feeling accommodation…
"Well what can I say just got back from a short break in one of the Safari Lodges and wow everything was thought of and nothing missed out. A great experience in an outstanding lodge and surroundings. Guy, Tracy and the team can't do enough for you and nothing is too much trouble." – Mick Kirk, Facebook Recommendation

---

AMAZING, loved this glamping experience. We stayed in a 6 berth safari lodge for three nights and this was our first visit and have to say we were blown away by the whole experience. We were taken aback by how clean the place was and were really impressed by the quality of all the furnishings, the appliances, crockery etc. The lodge was perfect for a relaxing chilled time away with friends. – GH63, TripAdvsior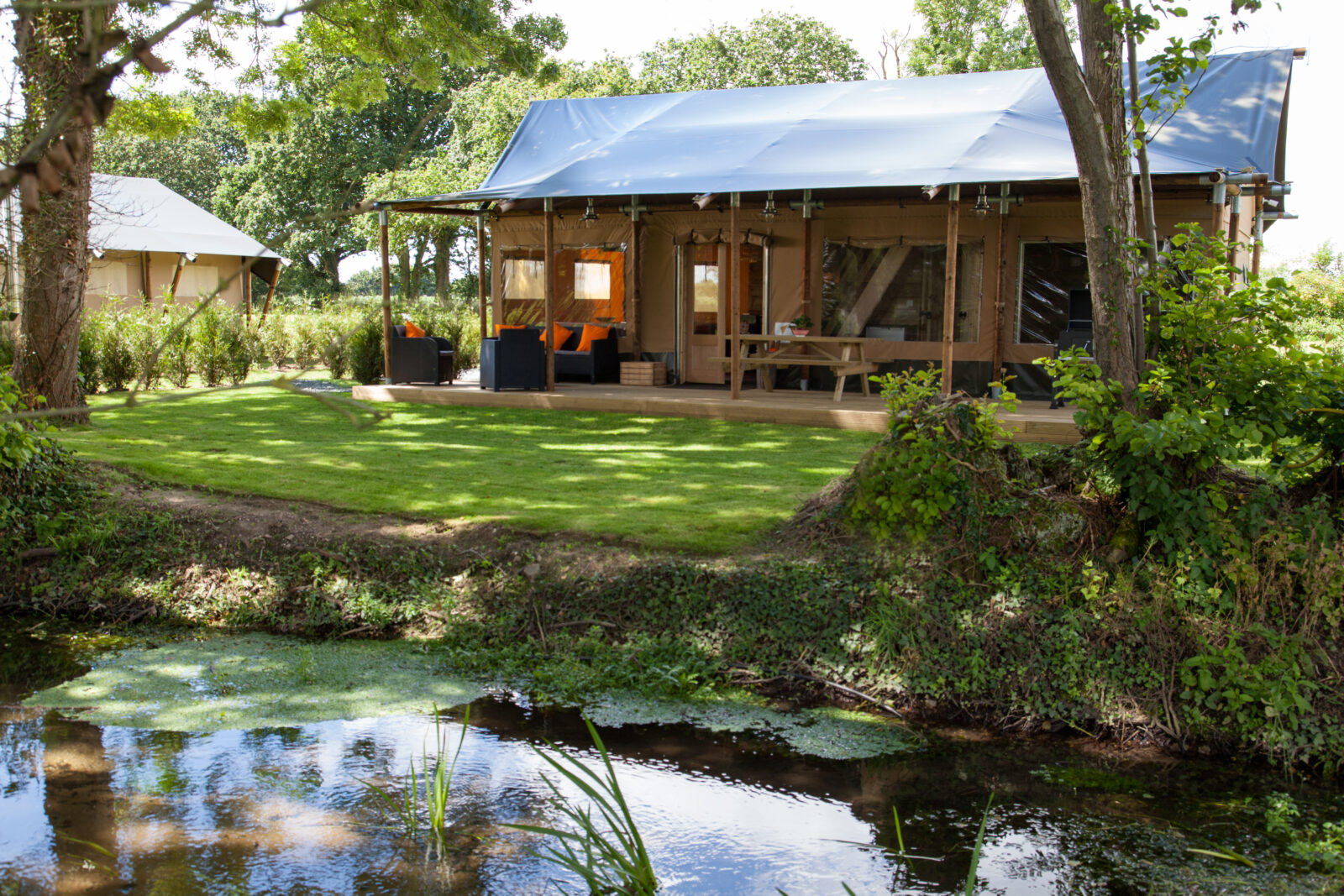 "Simply Just Wow Wow Wow! We booked a 4 person safari lodge for 3 nights over a weekend for my birthday. I could hardly contain my excitement and oh boy it didn't disappoint. I could go on and on and on but to simplify this review just everything was perfect with the lodge." – holibobs1975, TripAdvsior

---

"5-star pure luxury. Just had 4 nights in the Safari Lodge, it was amazing. Everything has been so carefully thought of, from the underfloor heating, to the large rainfall shower, beautifully comfortable beds, well equipped kitchen, garden furniture … the list goes on. We will definitely be back!" – Davina August, Facebook Recommendation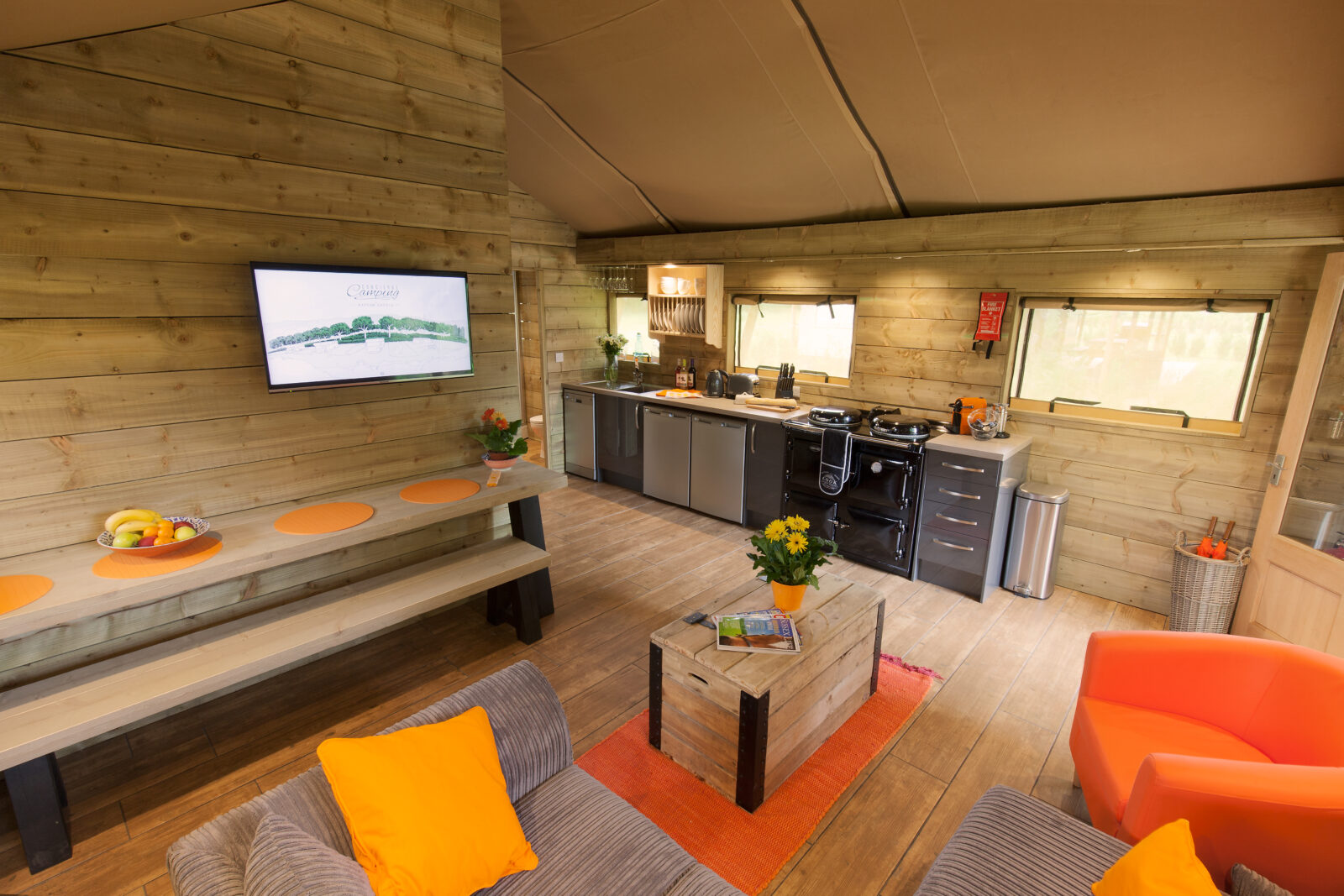 Super spacious Emperor pitches
Our fully serviced and hardstanding pitches have a distance of 9 metres between each one. Our guests have loved having that bit more extra space…
"Have recently returned from our 3rd visit to concierge, Have had 3 different pitches and all have been immaculate. We never mind which pitch we are allocated as they are all great and a very short walk from the facilities." – Susan D, TripAdvisor

---

"If Carlsberg made campsites! We had an emporer pitch which has its own safari tent. We used this so much. The pitches are MASSIVE. The whole place was spotlessly clean and Covid-19 measures were taken seriously. There really is only one downside to staying here and that is other campsites will never live up to this one." – Kerry Ellis, Google Review

---

"Fantastic the best caravan site ever" – John Godfrey, Google Review

---

"Our second visit here and even better than the first time. We had an Emperor tent and it was excellent. Our children and grandchildren joined us on one day and the tent was a great base for the family." – uktravellerspo12, TripAdvisor

---

"Every aspect is designed as the owners would want it themselves. Quality fittings in bathrooms, level spacious pitches, manicured gardens and privacy partitions." – Tony R, TripAdvisor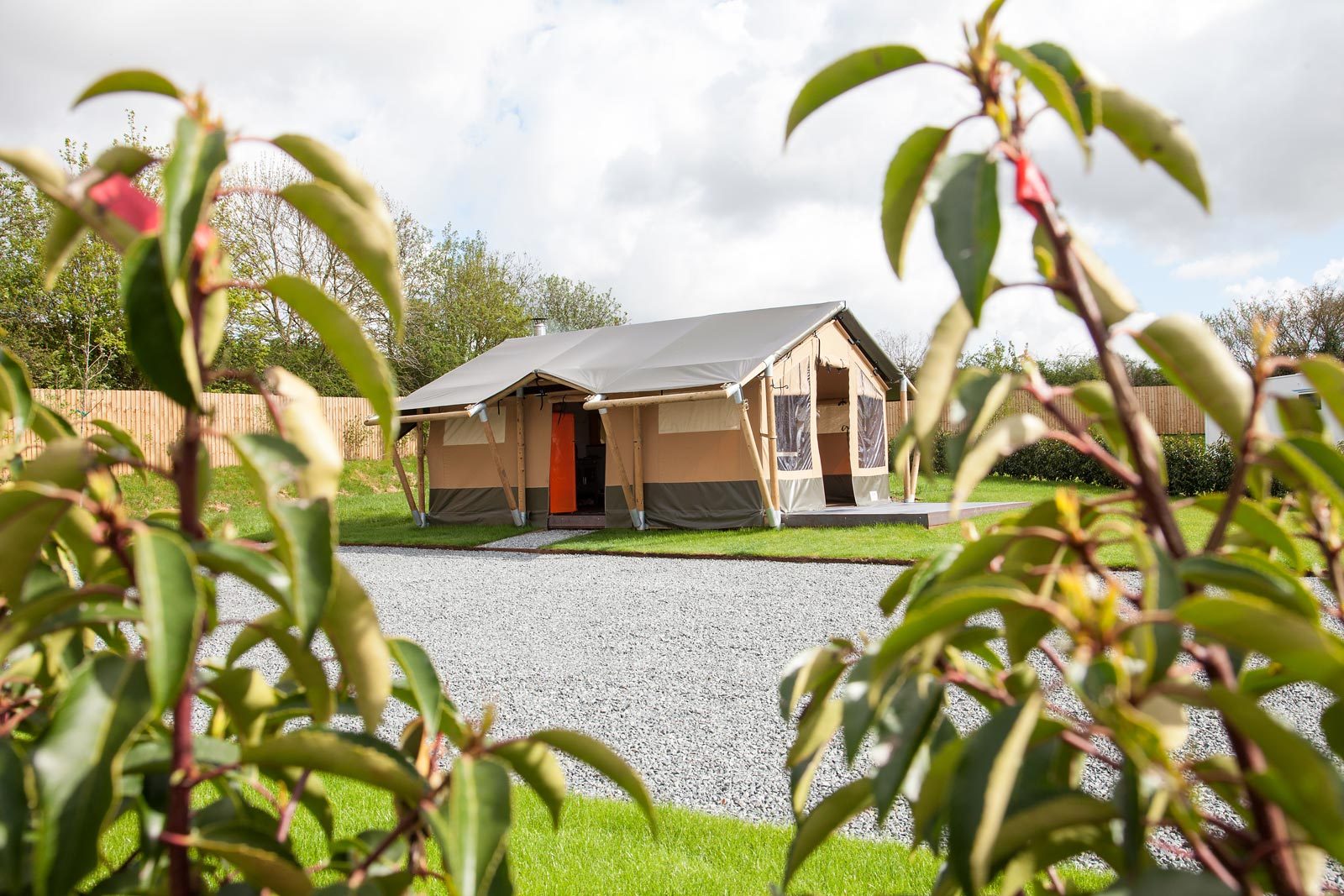 New outside spaces
During lockdown we upgraded our outside spaces. We're pleased to see how well these have gone down with guests!
"The facilities are the best I've experienced so clean and very 5 star. The bar area and outside area is covid friendly combined with their thai take out service was first class. This campsite is beautiful. We will definitely recommend this to friends." – Samrandall193, TripAdvisor 
---
"The bar area that they have created is brilliant. Each socially distanced table having its own heater that you control yourself. The staff have all been friendly and helpful – and we have always felt welcome." – Susan D, TripAdvisor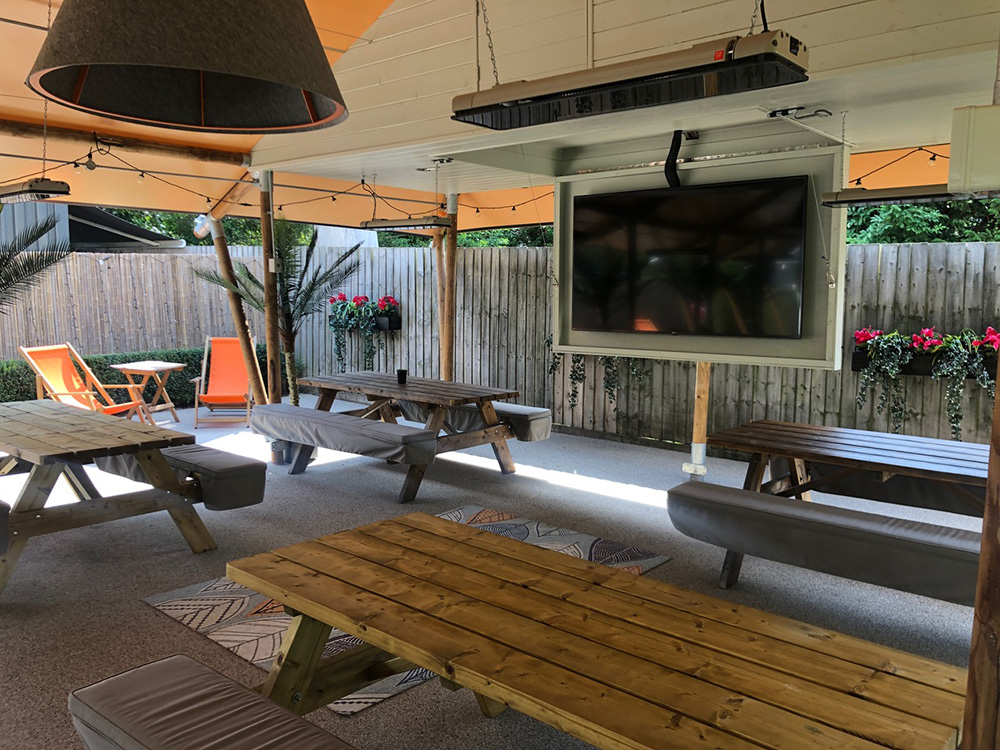 Dog friendly campsite
We are completely dog friendly at Concierge Camping. We've made sure they receive an equally 5 star campsite experience as all of our guests. Our dog-owner guests left there appreciation in the following reviews…
"This is a Beautiful friendly luxurious campsite the staff are wonderful always smiling and chatting with visitors very dog friendly environment our two chihuahuas loved the walk by the stream and meeting lots of new doggie friends definitely would recommend." – Dawn Blunden, Google Review

---

"Great dog walking areas and easily accessible foot paths and when you return with your wet mutt they even have a dog shower/room. Highly recommend.: – Martin Howdle, Facebook Recommendation

---

"As dog owners and walkers I can honestly say not only is it a fantastic place for dogs but they have absolutely everything you could ever need, including a rather impressive dog wash facility." – Matthew B, TripAdvsior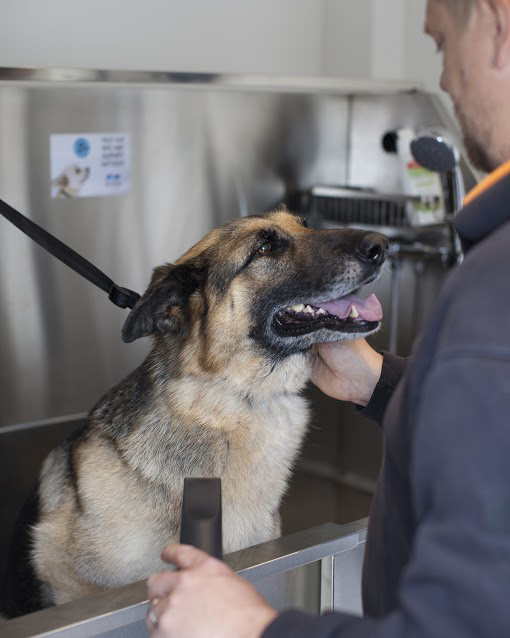 We can't thank you all enough for the excellent feedback, we really appreciate and love reading each one. If you've enjoyed a stay at Concierge Camping please leave us an online review on Google, Facebook or TripAdvsior.