Dog Friendly Campsite
We are proud to be a dog friendly campsite, so much so that all dogs stay for free at Concierge Camping! We allow up to three dogs per pitch or lodge which means there's no reason why your four legged friends can't come on their holidays too and enjoy the many dog friendly local beaches and dog friendly pubs in the area.
There are a number of pretty dog walks surrounding the park. Many of them have a pub en route so you and your pooch can enjoy a well deserved drink and bite to eat mid way through your stroll. They can also play to their heart's content in our stream which runs through the campsite.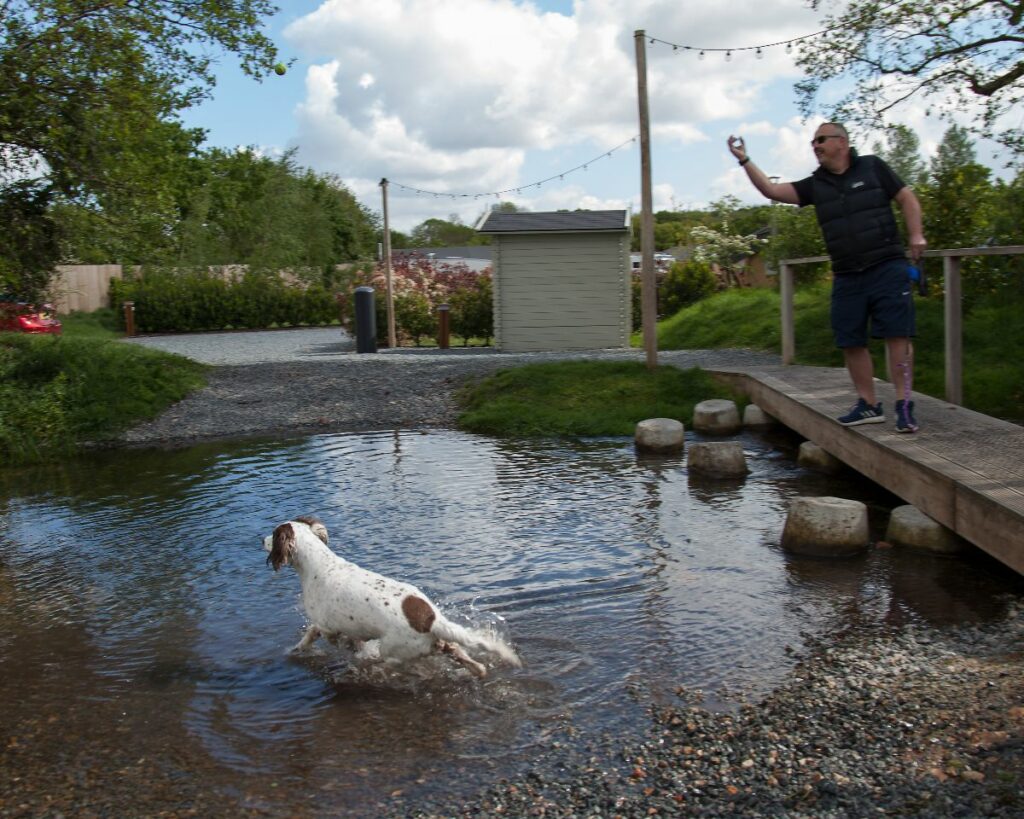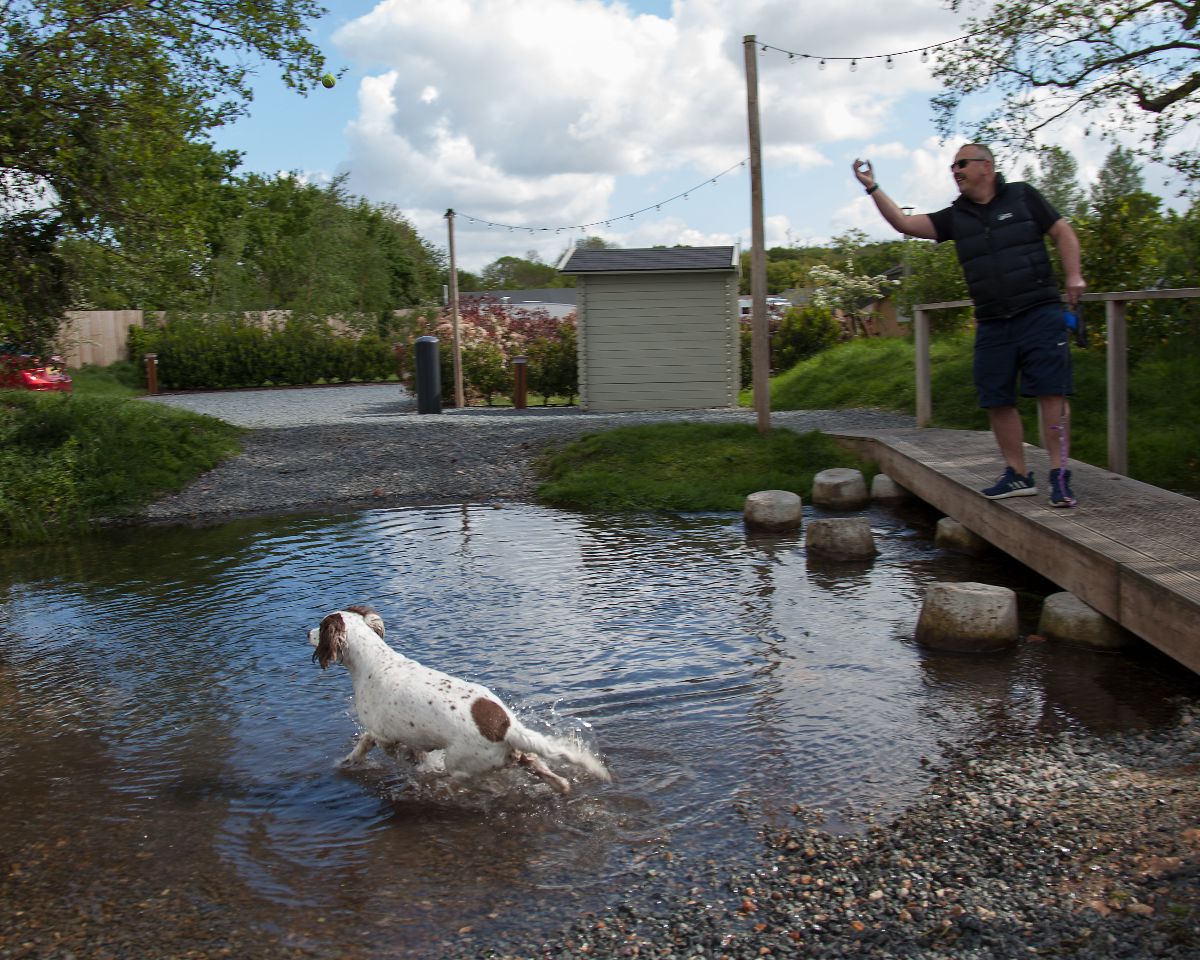 Luxury dog wash
Best of all, you now no longer have to worry about how muddy they get when you're out and about. Our free to use luxury dog wash is ready to get their coats and paws back to being shiny and clean. Our stainless steel electric height adjustable bath and lead clip makes it easy for you to give your dog a thorough wash whilst keeping them safely in place. We provide an endless supply of warm water and then to dry your dog off there is a low heat and noise dryer to ensure all the water is removed from their coats.
Whilst we do not charge for the use of the dog wash, we do encourage donations which we give to a local dog charity.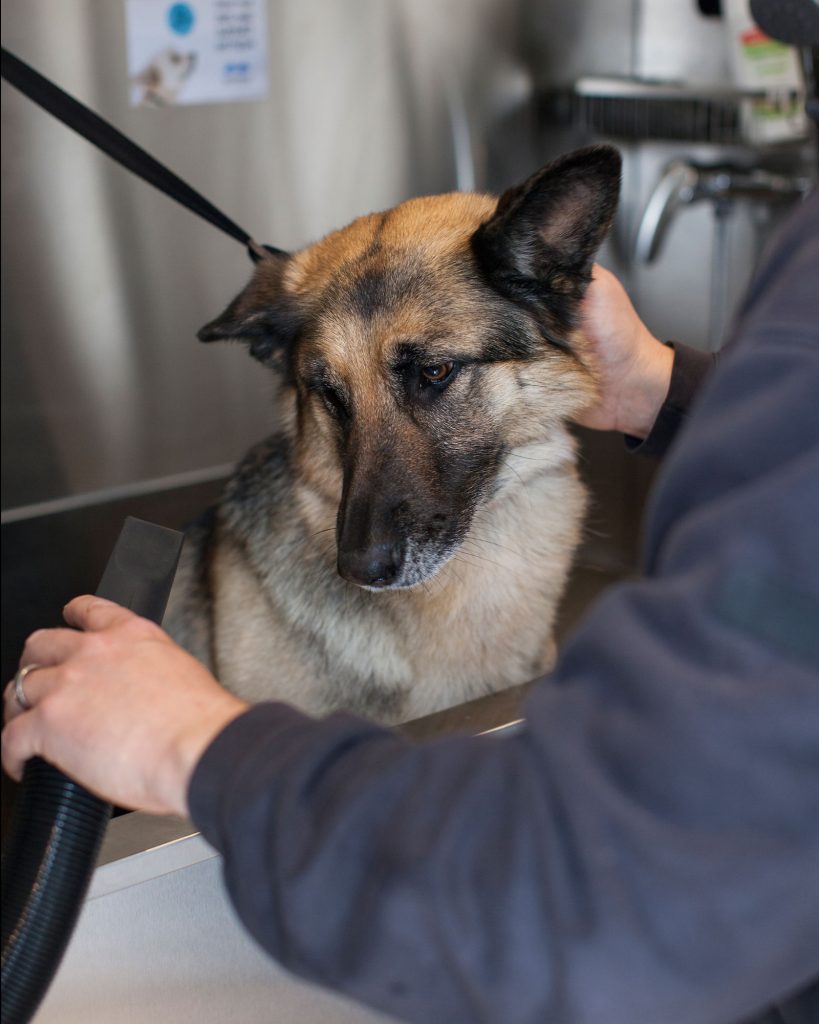 We welcome all well behaved dogs here; from the smallest breeds of terrier to larger types such as retrievers. So whether you're staying on one of our regular camping pitches, Emperor pitches or in one of our safari lodges we'd love to meet your furry companions too. We hope to be welcoming you and your canine family members to our dog friendly campsite in West Sussex soon.