Exclusivity Is Everything
We remain flattered that you, our loyal guests, choose to spend your time with us and for many of you we see you time and time again. For that reason, we are pleased to confirm that later this year we will make an exciting announcement exclusive to our community.
We are working with our partners to finalise specifics – so keep your eyes peeled for the big reveal. But you know us by now … it will be just a little bit special …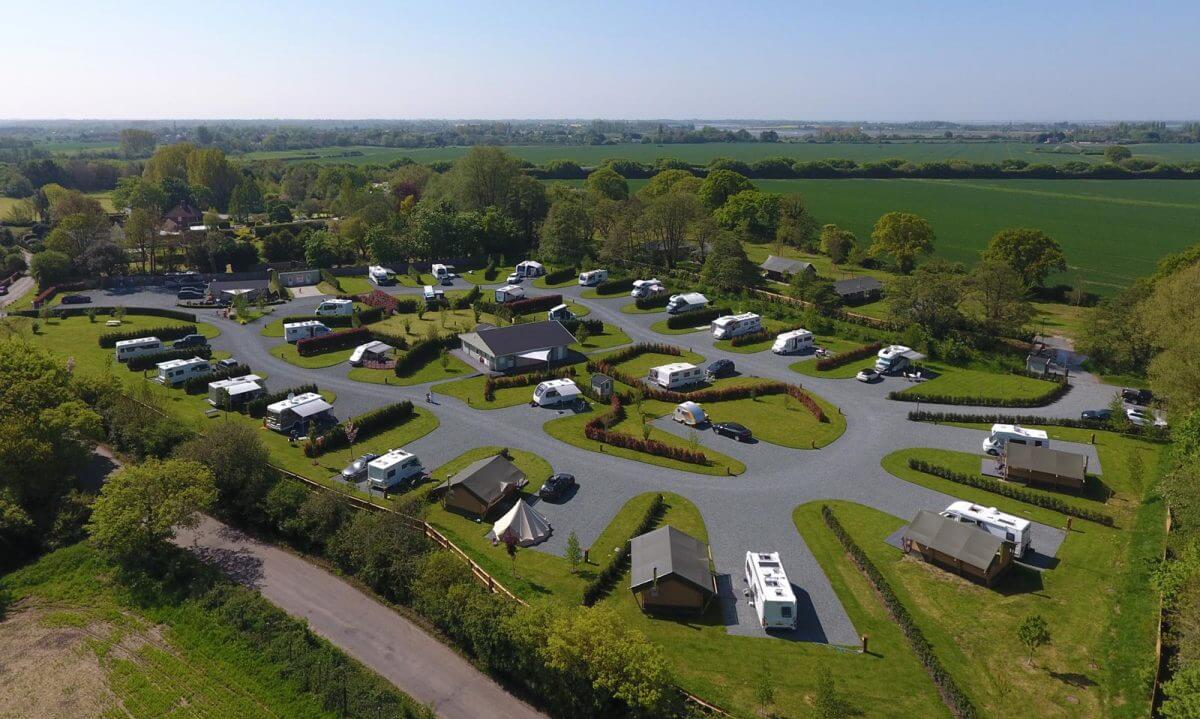 Let's Get Social!
Come on now – don't be shy! We have been amused by the photos you have shared of your time with us so far and hope the sizzling summer season sees more images of you enjoying your time at Concierge Camping. We know not all holiday pics are 'instagram ready' and that not every BBQ is a culinary masterpiece – but do feel free to share any funny pics or otherwise to us via email at service@conciergecamping.co.uk or tag us on social using #ConciergeCamping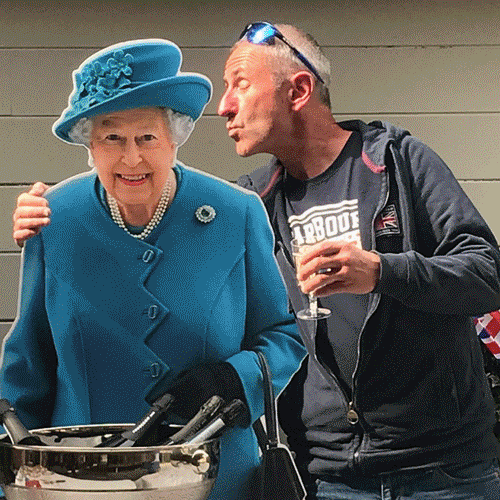 Our New Food Court
Charlie and his team go from strength to strength as they brave the hot kitchen and create lovely dishes 4-days per week. Do remember to please BOOK EARLY as they can get very busy. As always you can browse the great menu choices and pre-order via notso.uk or notdough.uk – enjoy!!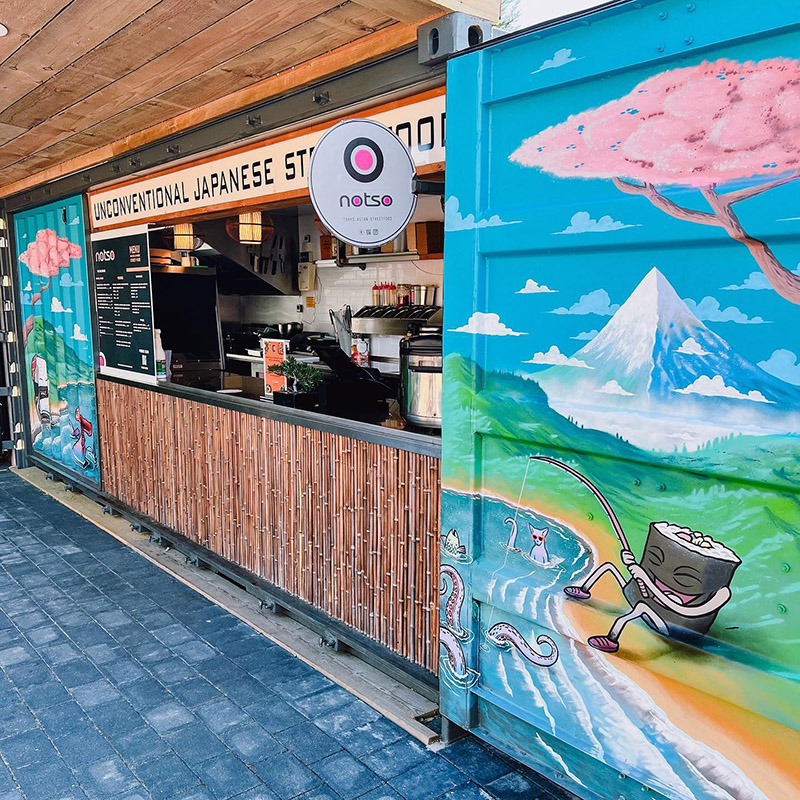 Summer Safety
Perhaps this is obvious, but with weather warnings in place for extreme heat, we ask you to please be extra extra vigilant with your BBQ/Firepits. Any hot embers must please be disposed of properly with all items on the hard-standing ONLY. NO excuses will be tolerated. The grass and site is tinder dry and above all we want you to take care and stay safe.
Charity Calendar – Coming Soon
The interest in our 2023 'charity Dog calendar' has been barking-mad! With 150+ entries the competition was tough but our adjudicators debated the choices over a cold Madri or two and finally narrowed it down to just under half of that. We selected 70 of your furry friend pictures (taken here on site) who have each made the preliminary draft. We will soon sign it off for printing and release details soon. Thanks so much for your interest – Battersea Dogs Home will be delighted.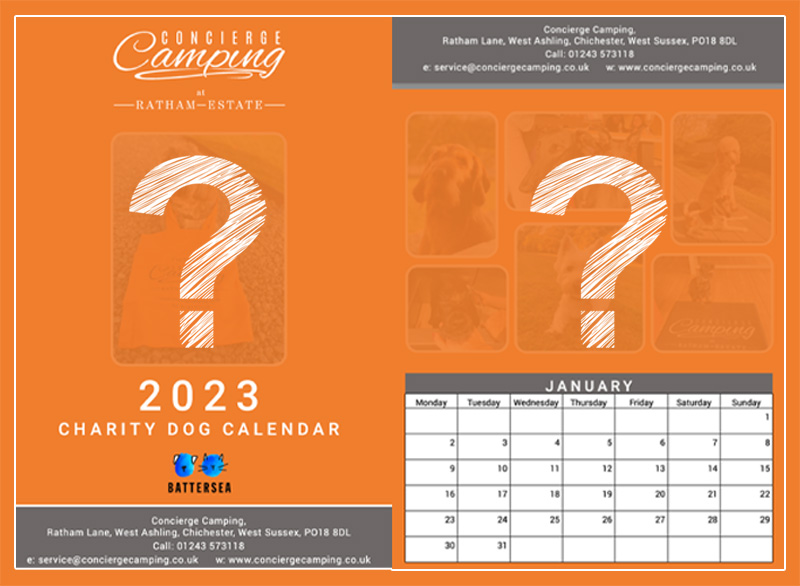 Autumn & Winter Breaks
If you're thinking of a getaway later in the year we do have autumn & winter availability in 2022 & of course 2023. So when the temperatures start to drop why not enjoy the luxuries of our Emperor Pitches (with Wood-burning stoves) or Safari Lodges (with under-floor heating). Book now for a modest deposit and secure your space!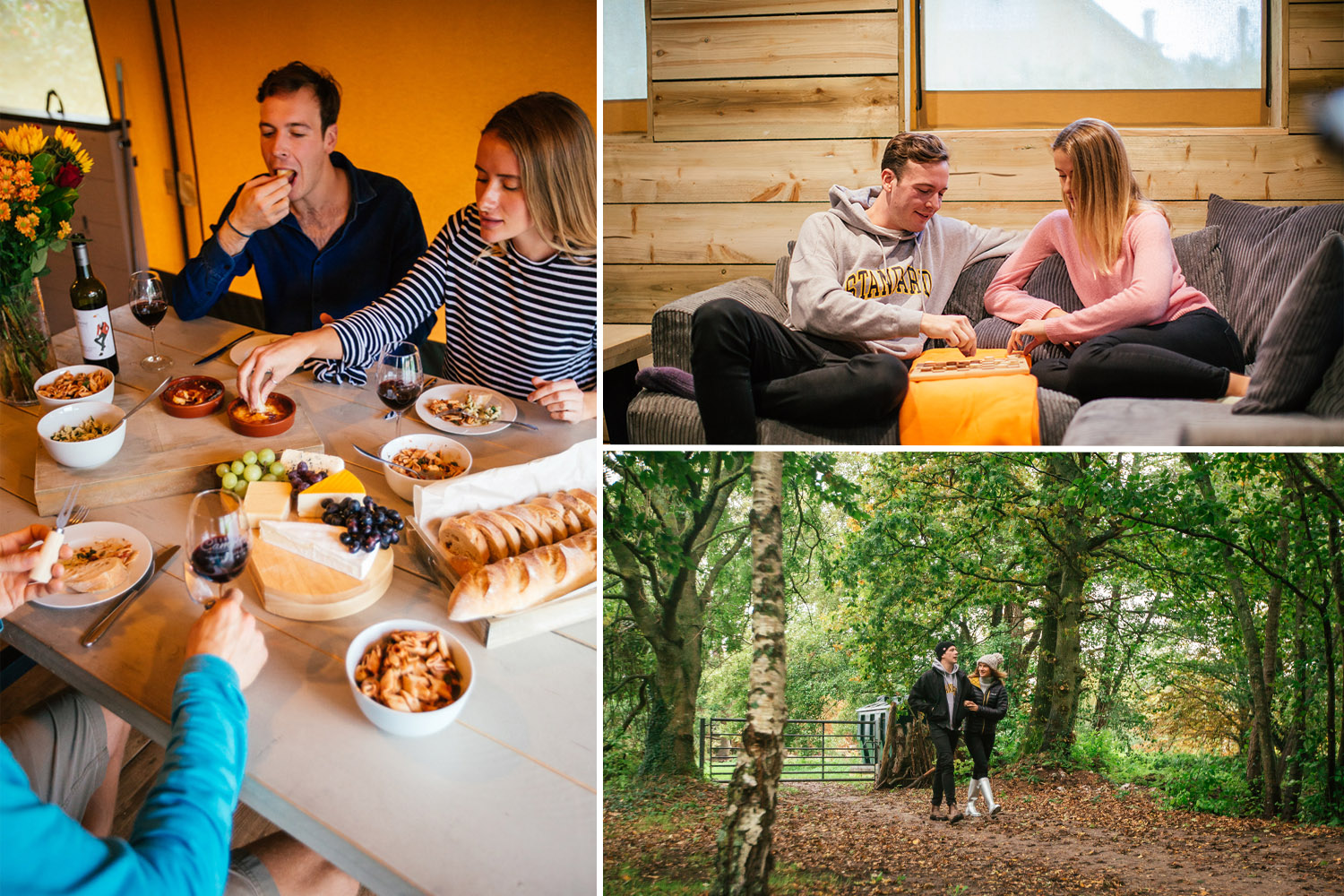 Have a great summer – see you again soon.
Very best wishes,
Tracey, Guy & all the Team at Concierge Camping x