Happy Place, Safe Space
As always we are committed to doing what we can on behalf of our fabulous customers. To help make it possible for guests to return to their happy place at Concierge Camping as soon as legally possible, we are working to make sure it is a safe space.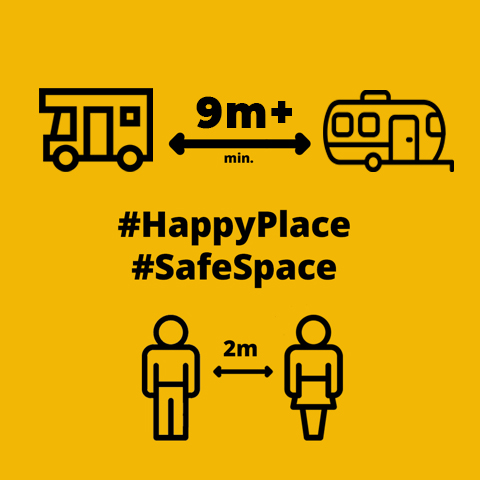 We wanted to share what we have been doing alongside the work of the BH&HPA, who continue to lobby the government tirelessly and are under discussions with MP's to lift closures where hospitality sectors are socially distant by design.
We urge you all to Tweet, share on Facebook and Instagram to support the push to help touring parks to open as soon as it's safe to do so. We feel that this applies especially here at Concierge Camping, as we have 9 metres plus between our spacious pitches. Include your local MP's in these messages too, as the more people that see this the better, not only for people's mental health, but also to save tourism jobs.
We have recently been installing even more hand sanitiser stations around the park. As well as a perspex screen in our reception in preparation for re-opening, to protect guests and our staff. We are also increasing our outside seating areas to be in excess of the 2 metre social distance guidelines.
We hope to welcome you here soon at Concierge Camping, in the meantime please stay safe and please get as many people as you can to lobby for us all.
Super spacious pitches
Our fully serviced and hardstanding pitches provide plenty of breathing space for our guests. There's over 9 metres of widely spaced grass area between each pitch, and 2.5 metre high surrounding hedging. Therefore, the privacy and seclusion of our park guests is guaranteed.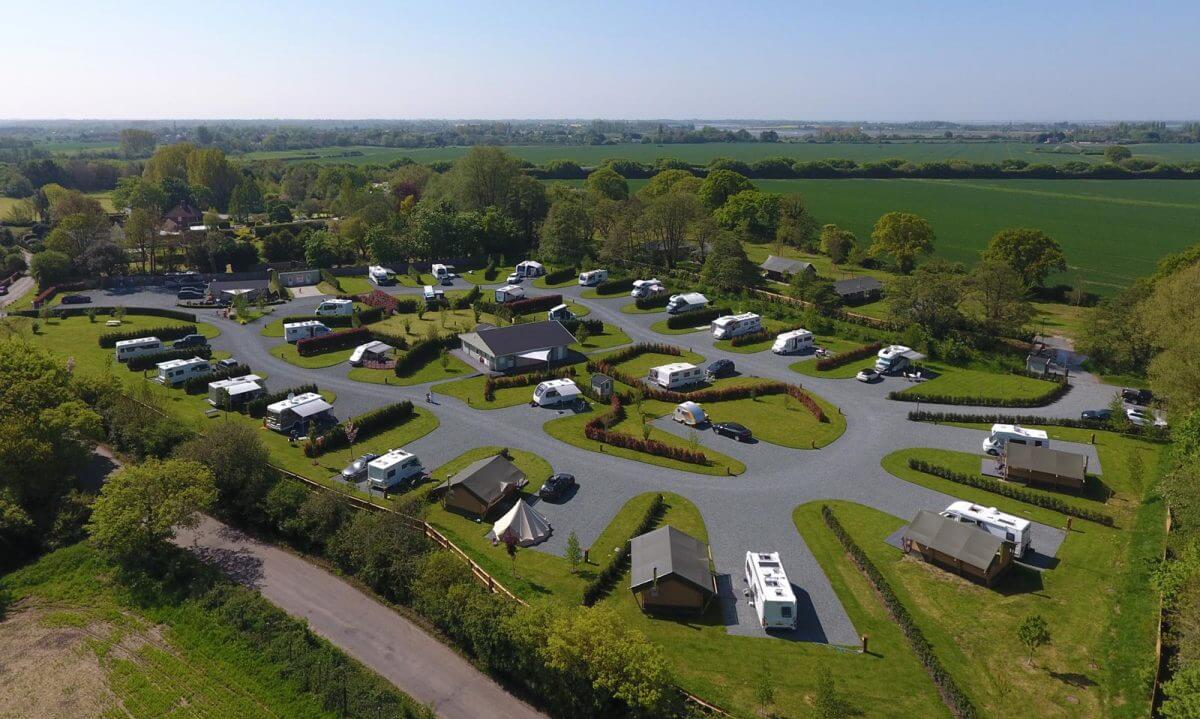 Future bookings
We are seeing an exceptionally high demand for future bookings, so we would like to extend our thanks to our loyal customers for the continued support. With this increase in mind, we would recommend securing your preferred dates as soon as possible for when we come out of lockdown. Don't forget we are taking bookings right up to the end of 2022.