We'll Meet Again
As many of you will be aware, we had planned to host a very special charity VE Day Celebration event this weekend at our West Sussex campsite to mark the 75th anniversary of this historical occasion. We are really sad that we're unable to host this event, but rest assured we look forward to celebrating this with you all another time.
It's very important that we all stay at home until lockdown measures have been lifted. However, in true 1945 spirit we carry on and find alternative ways to celebrate the bank holiday whilst on lockdown.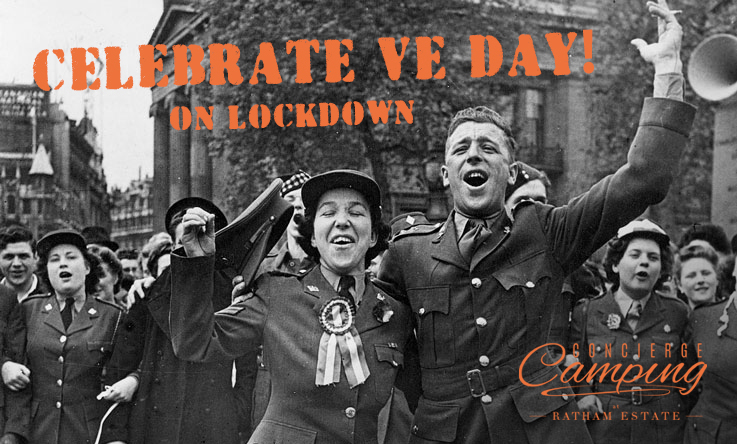 Virtual VE Day Celebrations
Despite the travel restrictions and social distancing measures currently in place, there are a number of ways to mark the occasion and enjoy VE Day at home and online…
11am: A two minute silence will be held to honour the service of the wartime generation and reflect on the impact Covid-19 has had on so many lives around the world.
11:15am: A special livestream from The Royal British Legion is available to tune in and listen to stories from those who experienced events first hand 75 years ago.
3pm: Raise a glass to acknowledge the Nation's Toast to the Heroes of World War Two.
9pm: A broadcast of a pre-recorded message from the Queen, followed shortly after on BBC One by a sing-along for all the country to get involved with a version of Vera Lynn's We'll Meet Again.
We'll Meet Again
As we haven't been able to welcome our lovely park guests recently, we wanted to share a few photos of the park in bloom, so you can see the 5-star campsite bursting with colour. Although the park has been quiet throughout April we are making sure the grounds are kept in pristine condition, ready for our guests to return when it's safe to do so. We'll guarantee that the park will never have looked better!
For now, please stay safe, enjoy the bank holiday weekend and we'll meet again in the not too distant future.