Royal Celebrations at Concierge Camping
We are inching closer to the Platinum Jubilee celebrations and we have a very royal presence here at Concierge Camping! As you can see we are getting in the spirit and excited to celebrate the special event with everyone next week!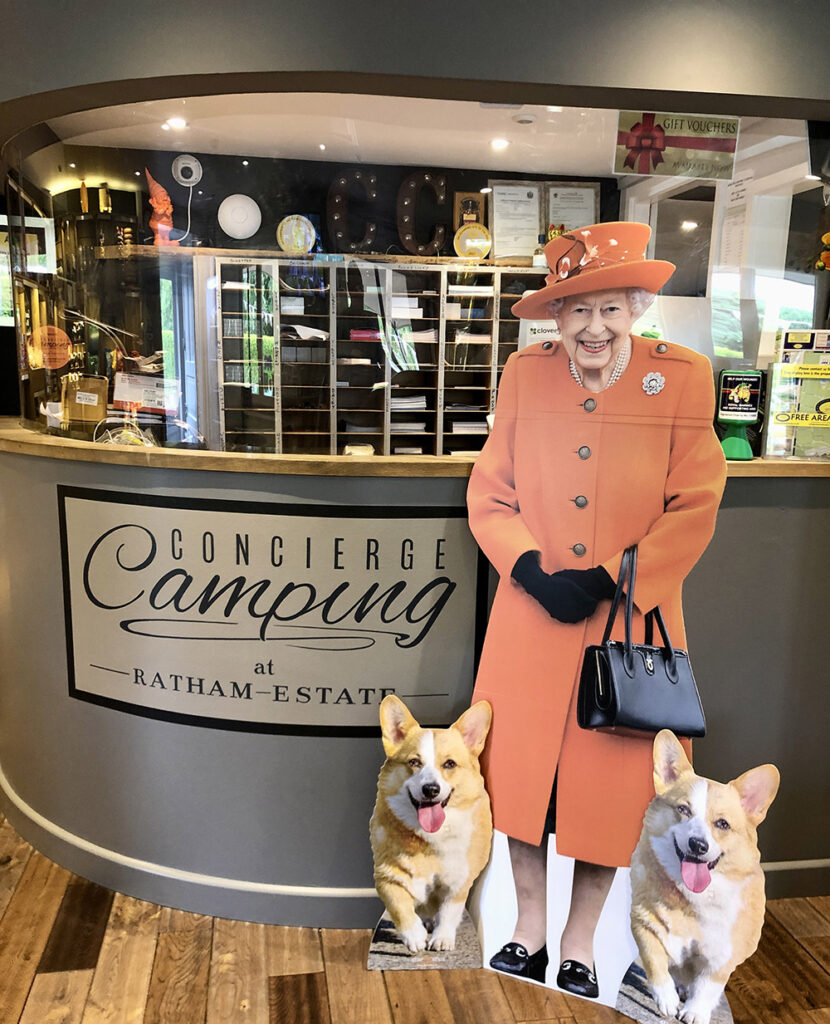 Charity Dog Calendar – Last Call!
We are humbled that even Her Majesty and her favourite Corgis entered our calendar competition, but we can assure you that competition remains tough and we have had a grand total of over 80 entrants so far…
We will close the kennels on further submissions on June 30th and then begin deliberations. This 2023 calendar is for charity, so if you have a final picture for consideration do please share! There is still time to send your photos to service@conciergecamping.co.uk
Royal Tipple and Quiz
We hear that HRH loves a little tipple & Quiz – so on Friday 3rd of June at 3pm we will be serving 'complimentary cake & a glass of bubbles' and raising a toast to our beloved Queen. So for those guests staying with us – please pop in and share a smile and glass with us…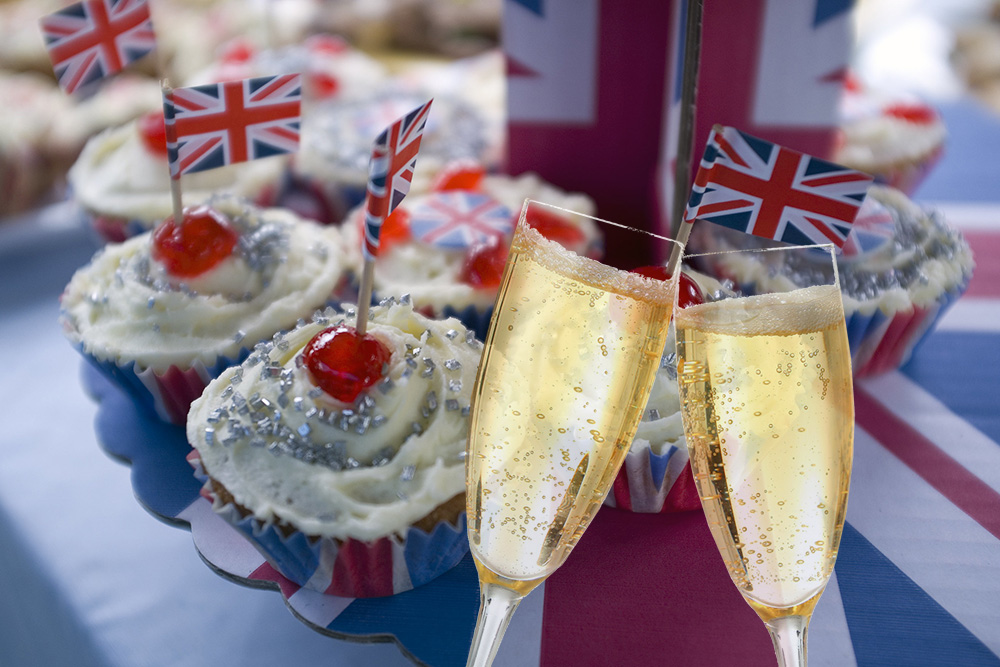 In addition, our lovable quizmaster Sir Russ will again be hosting a fun Royal Quiz on Saturday June 4th at 3pm. So if bubbles and cake isn't your thing do please join us for NotDough Pizza (pre ordering advisable) www.notdough.uk our Japanese & Asian street food will be available from 6-9pm www.notso.uk pre-ordering advisable to avoid disappointment!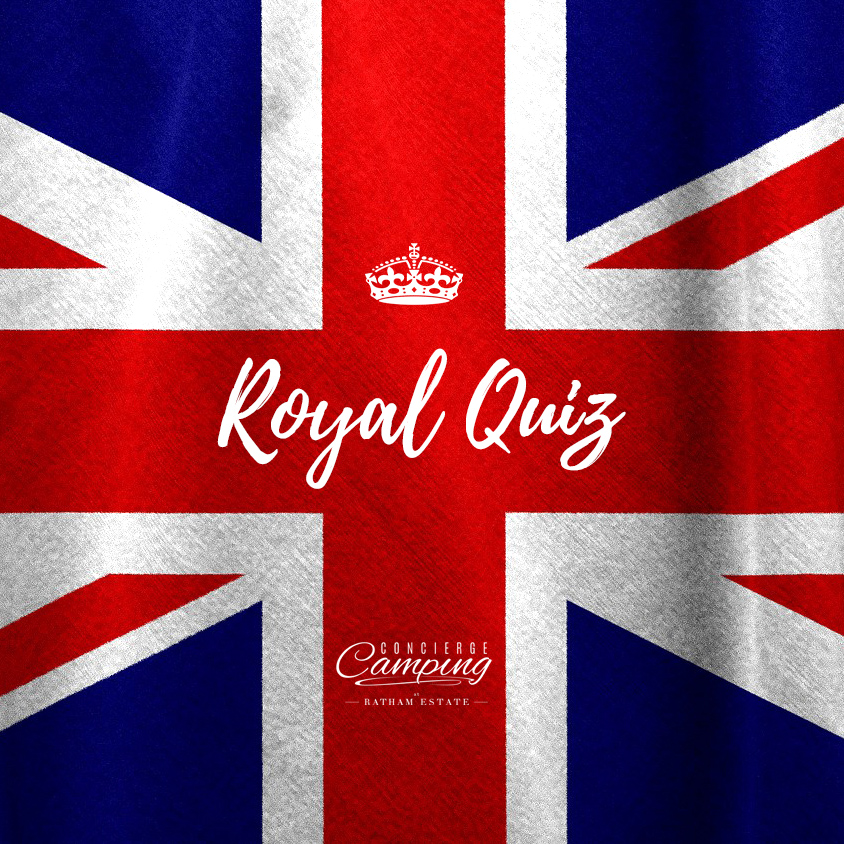 Check-in Process
With many of you lovely people returning time and time again, you will have noted our aim to quickly get you to your pitch. Key to this was our pre-payment system, which now in place has eased this considerably (and at the same time improved our cancellation percentage). Whilst we understand 'real-life' happens and for some a change is unavoidable, please as always kindly give as much notice as possible to allow someone else to take your slot.
Autumn & Winter Escape
As summer fun beckons, those of you that enjoy the change of season and want some fun to look ahead to we do have space later in 2022 & of course 2023. So if snuggling down in your own van or enjoying the luxuries of our Emperor Pitches (with Wood-burning stoves) or Lodges (with under-floor heating) appeals; please book now as for a modest deposit you can secure your space! Book early to avoid disappointment and FOMO!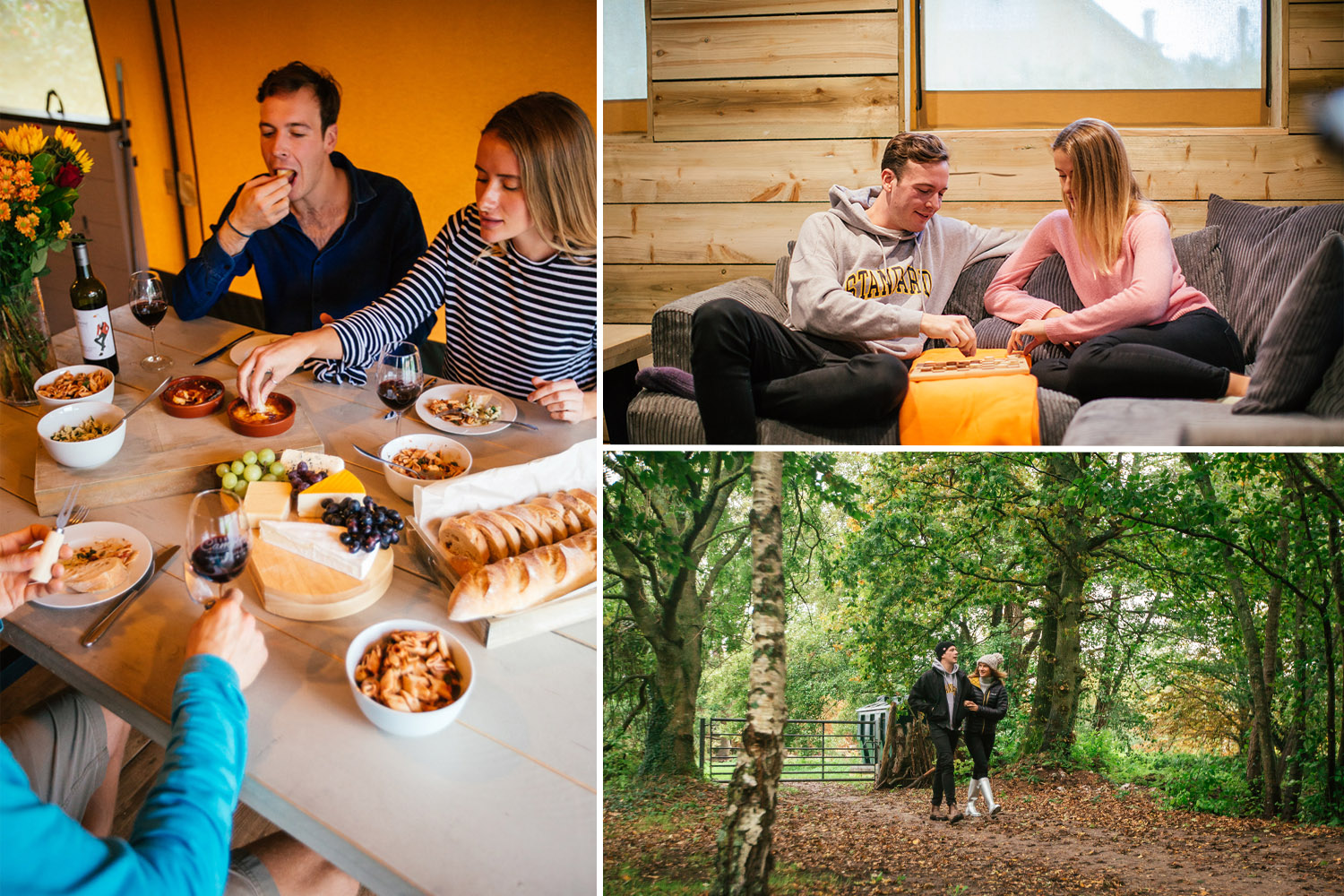 Explore West Sussex
Part of the experience of a stay at Concierge Camping is being able to explore the stunning local area we have near our park. With Bosham Harbour, local pubs and walks in the South Downs National Park there is something here for everyone. Those who want to travel to Chichester (4-miles away) you will find the Cathedral, many lovely shops and of course the Festival Theatre that attracts many celebrity entertainers. If you're looking for recommendations and directions for local walks/pubs simply ask our friendly and knowledgable team at reception.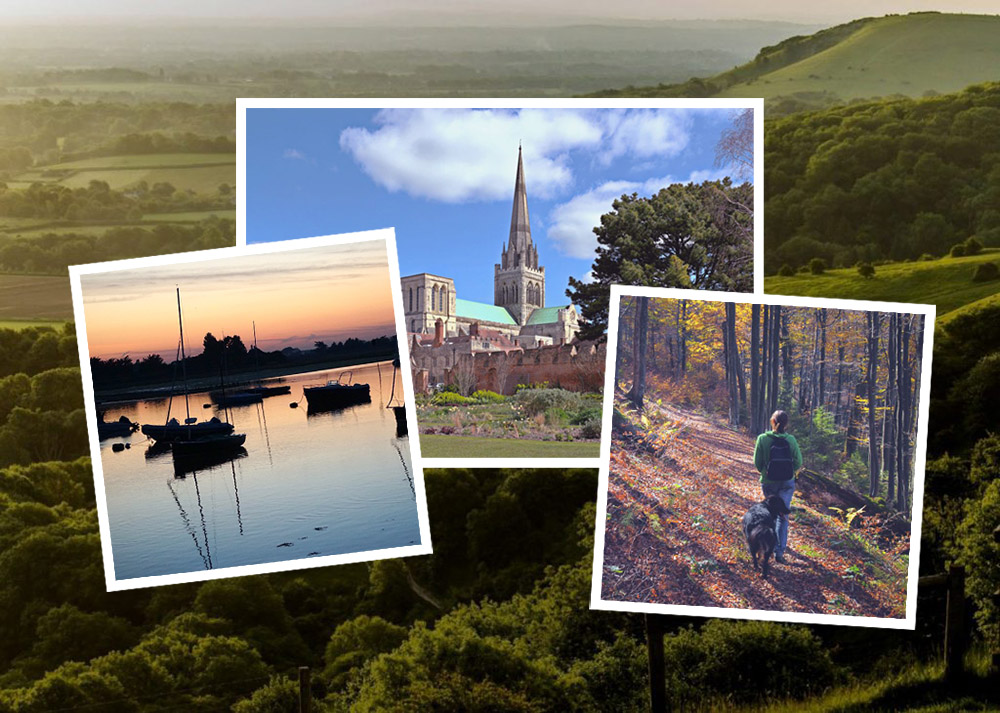 Visit England – when 92% isn't enough
We are pleased to again receive a glowing report from Visit England and we are especially flattered that many aspects of our Operation, Facilities and Team enjoyed 100% or scores of 5/5. However, as always we like to strive for more and are committed to improving on the last few missing percentage points … So we promise to focus on the other recommendations as we strive to get closer to 10/10 throughout! Our real measure is of course our returning guests, so as we have so often said – thank you to you all!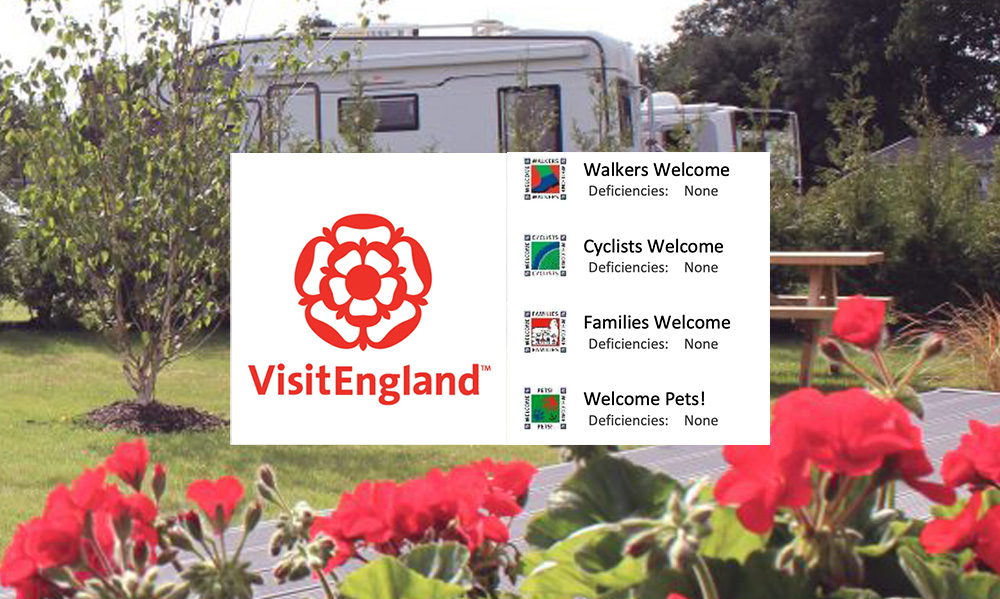 We look forward to greeting you all again soon – roll on the Jubilee fun!
Very best wishes,
Tracey, Guy & all the Team at Concierge Camping x