Spring has Sprung
As the evenings lengthen and the daffodils bloom, we are reminded that the magic of spring is here! At Concierge Camping we are focussed on getting ready to welcome many new guests in 2022 – and to our delight – welcoming back those that choose to join us again!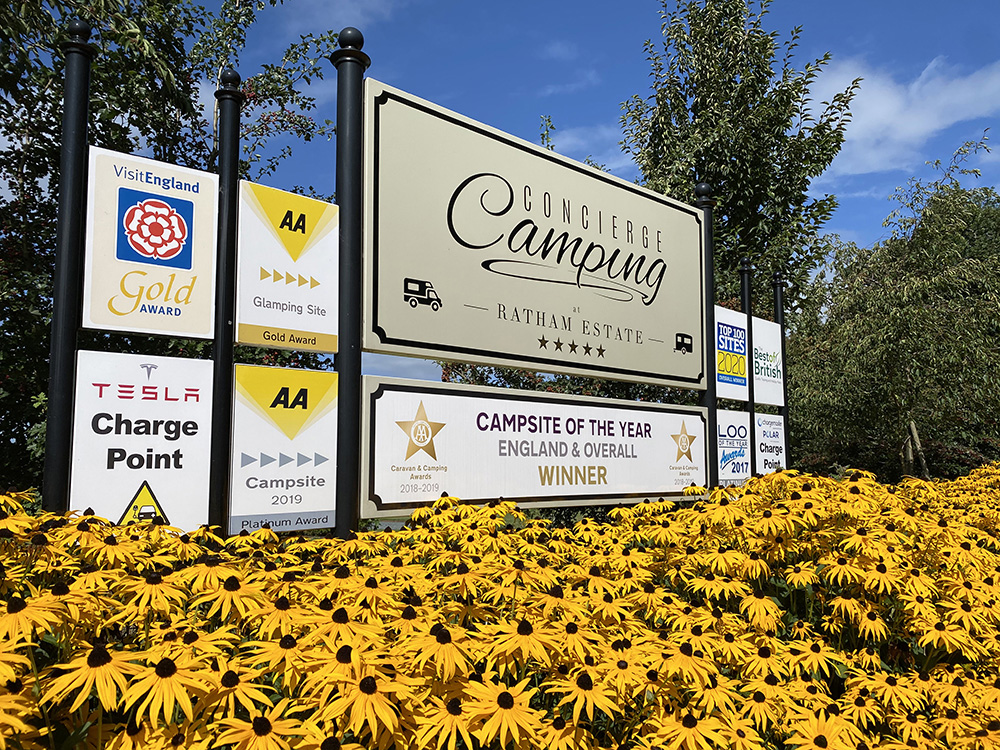 Wow – Another Pair of Awards!
We are so very flattered to have recently won two, yes two wonderful awards in the annual Practical Caravan Magazine Top 100 Sites Guide. We are proud to have won: BEST SITE 'Open All Year' and REGIONAL WINNER – South East England.
We are delighted with the awards, and in particular with the many generous comments by you with your feedback.
"Site Expertly planned with quality materials. The Outside Bar a delight"
"You feel valued as customers and can relax"
"'The Best site we have stayed at. Reception team simply outstanding. All facilities are exceptional"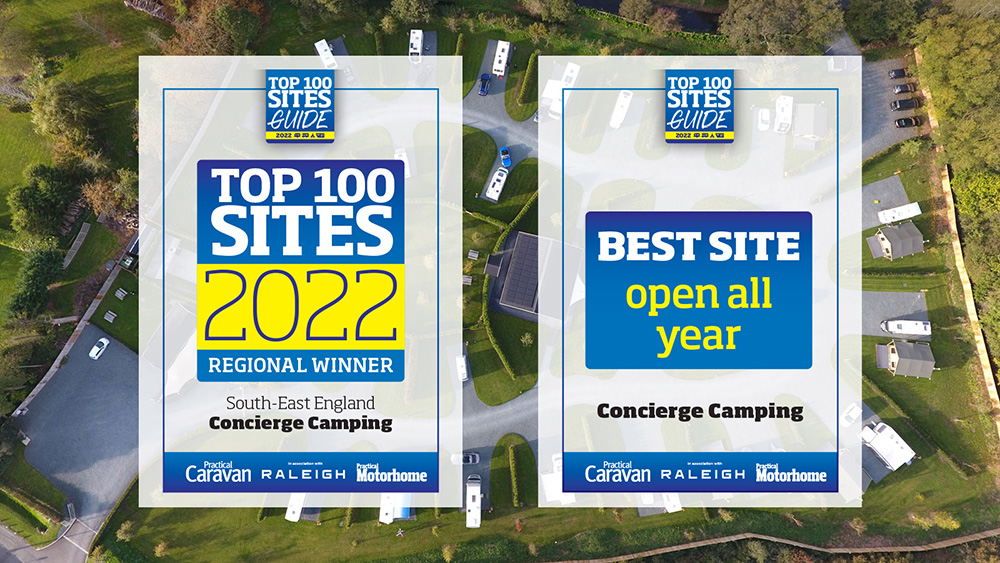 Sincerely, we thank you again for your support – it means a great deal to us all and we will continue to work hard on your behalf.
Did Someone Say Pizza?
Work has now moved onto the fun stuff within our new FOOD COURT. The ground work and construction phase is now complete, the units are in place and operational and now Guy is amusing himself endlessly with lighting configurations, water feature options, whilst in parallel Charlie and team put the finishing touches to the Pizza menu!
We can confirm that the state-of-the-art ovens are in place, there will be sourdough pizzas, specialising in gluten free and vegan options alongside creative sides. These are being road tasted (sorry tested!) and the wonderful topping combinations are being sampled – the tasting is a tough job, but someone has to do it! Joking aside, our aim is to provide yummy treats from Monday evenings in late April (alongside NOTSO Japanese Thu/Fri/Sat). The exact timings we will confirm soon along with the delicious menu – especially as the English summer bursts into life – we can't wait!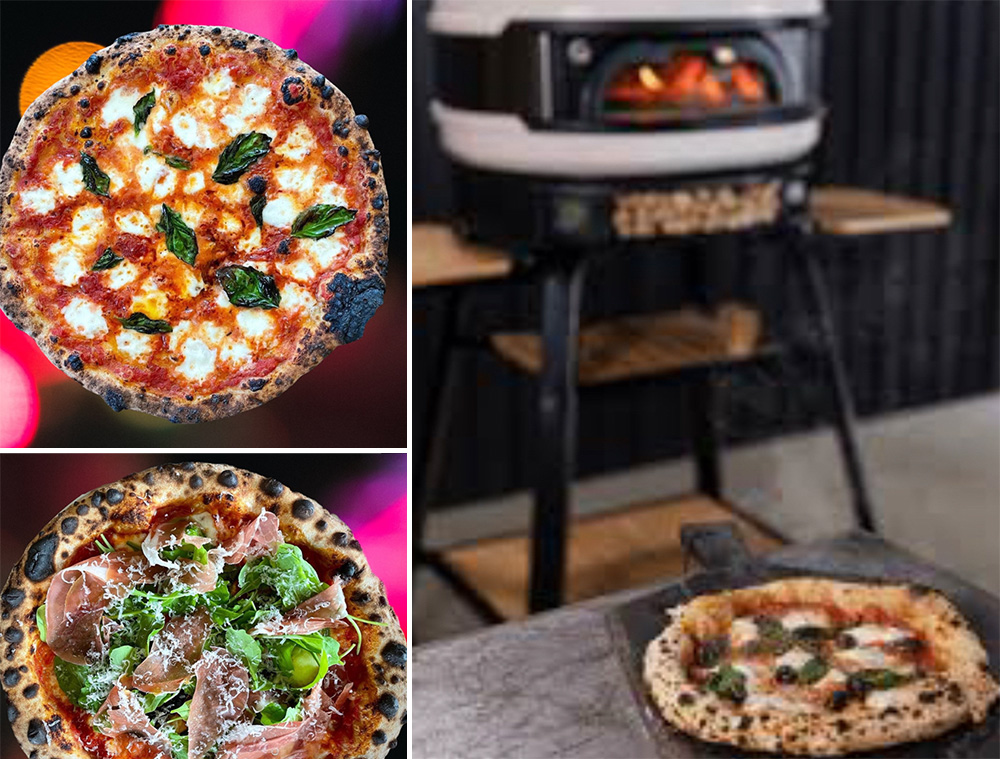 As touched upon previously – we are now open until 21.30 whilst food is being served and are pleased to confirm Shelley has joined our bar team to provide another happy face to serve you your chosen tipple…
Payment Flexibility
We are constantly looking at ways to ease and speed your way to your pitch on arrival and to that end a new payment process is now being used. In short, our system will ask you to pay in full 30-days prior to arrival and send you timely reminders and a payment link as you approach this key date; thus saving you a task on arrival and easing for all the endless paperwork.
In addition – noting that real-life happens and some of you have to change your booking – we are now finalising an 'optional insurance' package to allow you (in the event of a very late cancellation) to recover in full any monies paid. We hope this gives (for those who require) certainty & flexibility and an extra option to consider in these uncertain times – but of course outside of 30-days we remain only to willing to move bookings or create vouchers (non refundable for cash) for your ease.
A Late Season Break
Emperor Pitches – your cozy home away from home
Whilst our summer diary fills up fast and some of you look beyond to later this year and early next – we remind you that our Emperor Pitches with lovely wood burning stoves, full size fridges and TVs are for many a wonderful option to enjoy a last minute, late season break.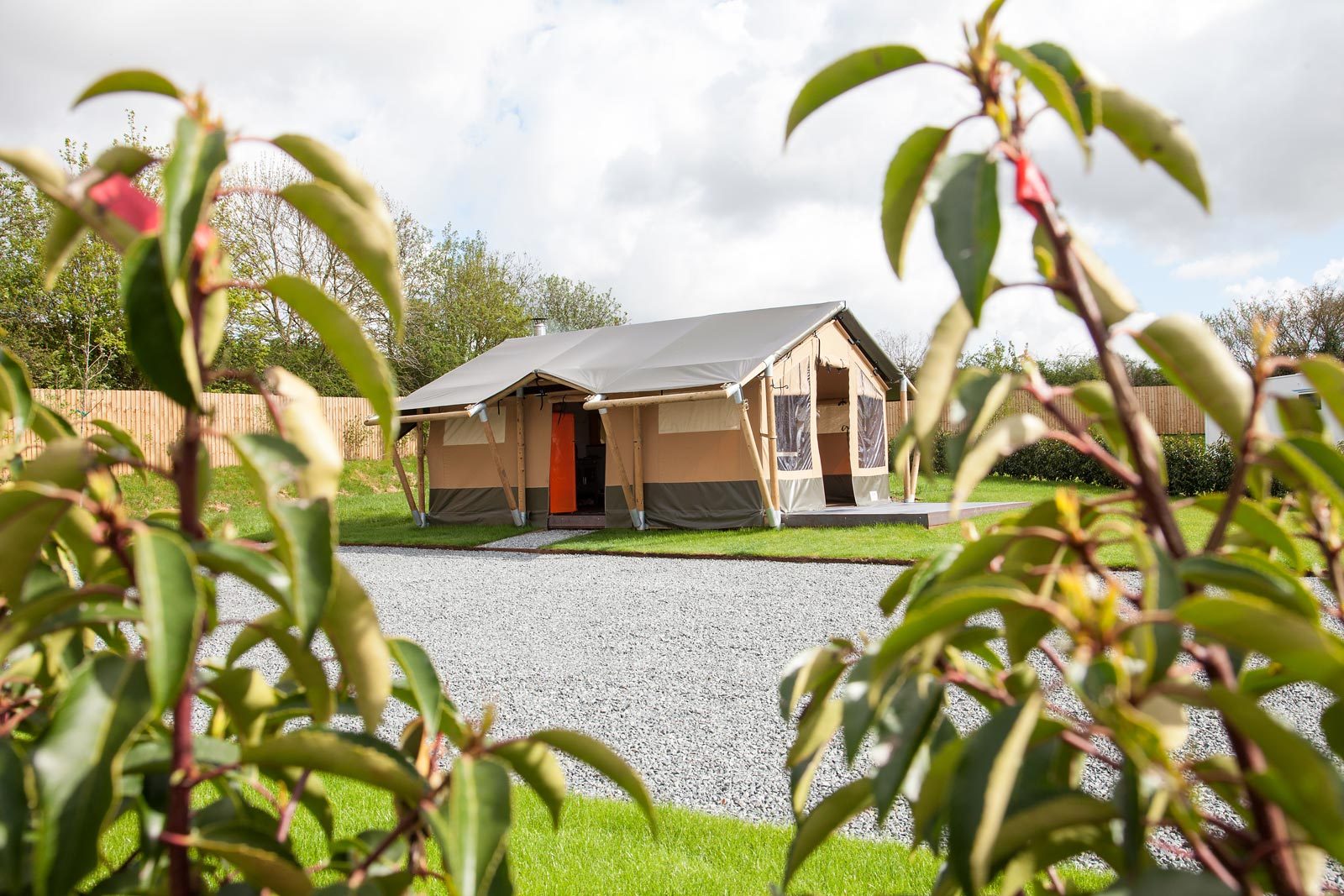 Our Award Winning pitches are designed as 'day living' to ease the hassle of awnings and simply provide an extra social area and seating space within. Do call or explore dates online or if you have any questions as we are confident these will change the way you camp … come on, you and your dog deserve a treat !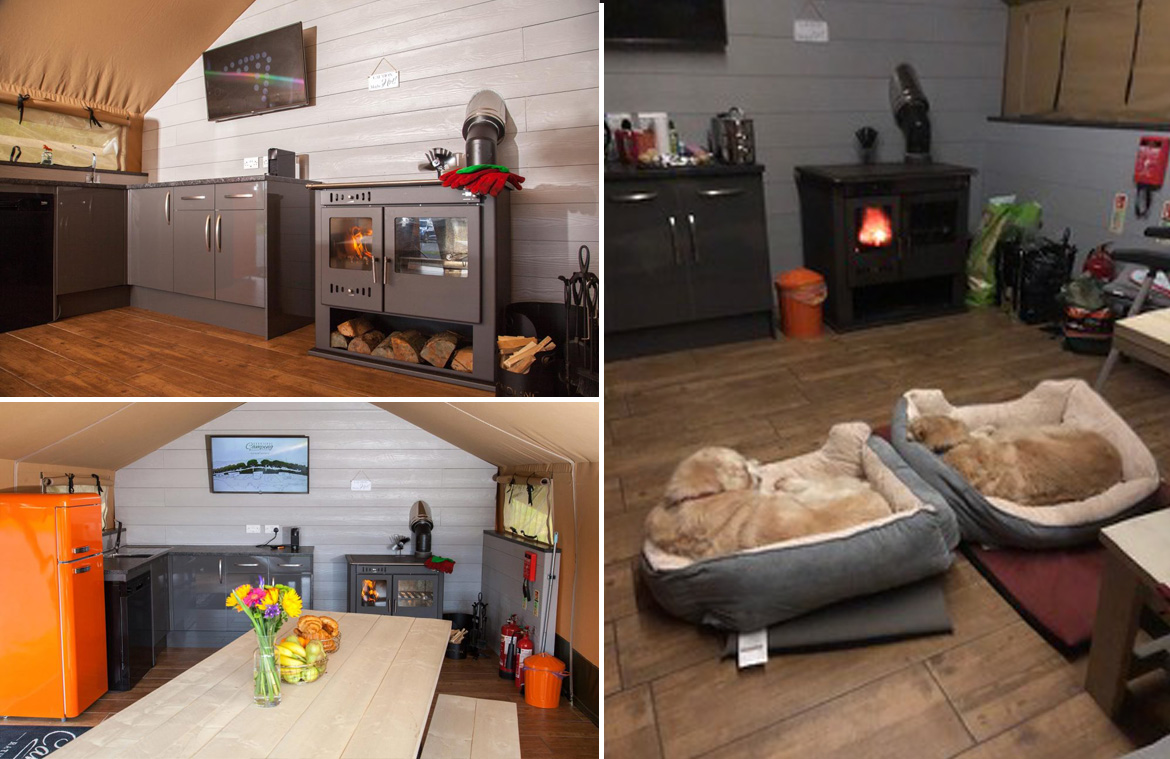 We look forward to greeting you all again soon – lets make 2022 a year to remember!
Very best wishes,
Tracey, Guy & all the Team at Concierge Camping x