Summertime at Concierge Camping
Summertime at Concierge Camping is a special time. The park has a wonderful atmosphere and a lovely buzz about it with families arriving for their summer holidays that they have been looking forward to. The trees surrounding the park are in full flourish and wildlife is abundant.
Although there is a host of attractions and things to do in West Sussex, we've put together a list of summer activities you can do in and around our campsite that will make your stay relaxing and enjoyable.
---
Take a splash in the stream
We are so fortunate to have the Bosham Stream running through our campsite. In the summer the water is shaded by the over hanging trees, giving welcome relief from the sun on hot days. It's the perfect spot to cool off and have fun at the same time. Be sure to bring your water shoes so you can walk easily on the stoney stream bed.
The clear fresh water is home to all manner of creatures. If you're patient you may be able to spot some fish, amphibians and maybe even a water vole or kingfisher. Our four legged visitors also love to have a paddle here too. Afterwards they can have any mud washed off in our new luxury dog wash.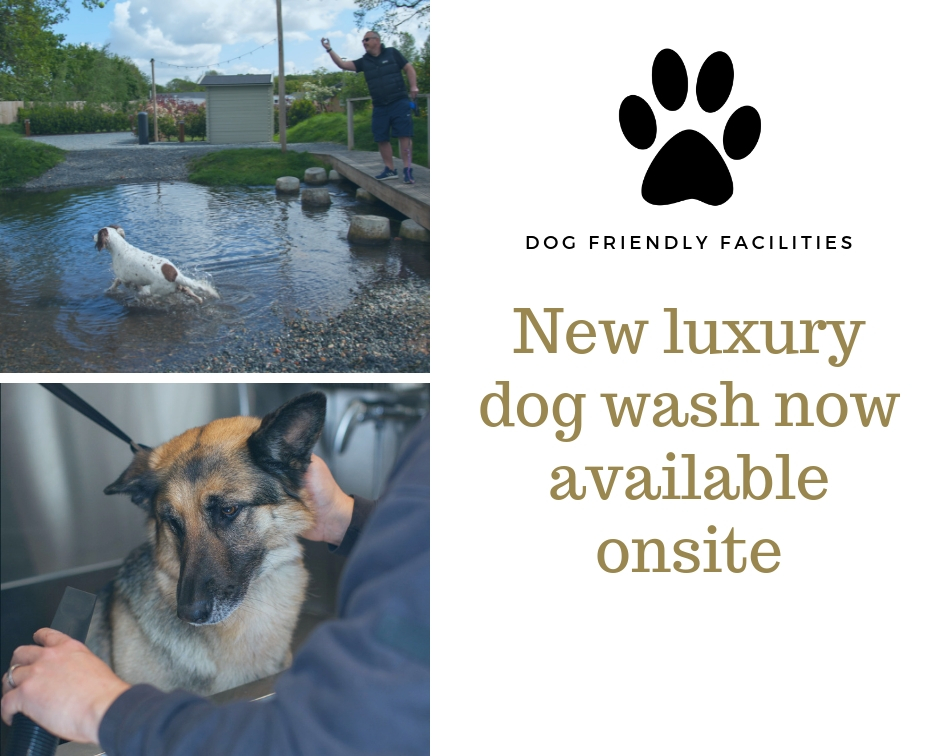 ---
Games on the field
If you fancy a game of rounders, frisbee session or good old fashioned hide and seek then head over the bridge to our dog walking field. This green open space is perfect for a game or two with your family or some new friends that might meet on the park. Our younger guests love running about and playing here.
View this post on Instagram
---
Summertime is Barbecue time!
Everyone loves a BBQ during the summer. Here at Concierge Camping we are happy for all our guests to get the barbie out and enjoy some tasty food from the grill. Serve up your favourite burgers, sausages or steaks with some fresh salads and potatoes and you'll be in holiday heaven.
If you're staying in our Safari Lodges then we provide a large barbecue and picnic bench included as part of your booking.
View this post on Instagram
---
Relax near our coffee shop and bar
Our reception building doubles up as our on-site shop and also houses our bar which is open during the day. Here you can pick up any essentials that you might need during your stay as well as some holiday treats.
Outside we have a lovely covered seating area where you can sit back and relax with a glass of your favourite tipple from the bar.
---
Ice ice baby
There's not a lot worse than a warm drink on a hot day. With this in mind we have installed an industrial ice machine on site. Free to use, just take the scoop and help yourself to as much ice as you need to keep your drinks cold and your thirst quenched.
---
Picnic on the park
In the centre of our site we have a lovely green space where you can enjoy a picnic. Surrounded by leafy trees, you can find a nice spot in the dappled light, spread out your blanket and tuck in to your picnic food whilst enjoying the sights and sounds around you.
View this post on Instagram
---
Take a walk on the wildlife side
We have a number of footpaths surrounding the site which are great to explore the local countryside. Handily there is usually a one of our friendly local pubs such as the Fox and Hounds in Funtington at the end of these walks. A few will also give you a 10% discount off your bill when you're staying with us.
Wander beside the stream and along the paths in the area and you are sure to spot some of the local wildlife which call this stunning area home. If you're very quiet deer, foxes and badgers can be glimpsed and at dusk keep an eye out for owls who are starting their nocturnal hunting.
View this post on Instagram