5 Things To Do in West Sussex Over Easter
Easter is a wonderful time of the year in West Sussex. Spring flowers are in bloom across the South Downs National Park and all the local beaches are welcoming the spring sunshine. Our 5-star campsite is the perfect base to explore the best of the activities in the nearby area.
The long Easter weekend is approaching and its a great time to plan adventures in West Sussex. From scenic boat trips to Easter-inspired egg hunts, there's something for all the family to enjoy.
To help provide ideas and inspiration during your stay at Concierge Camping here's our guide to Easter fun in West Sussex…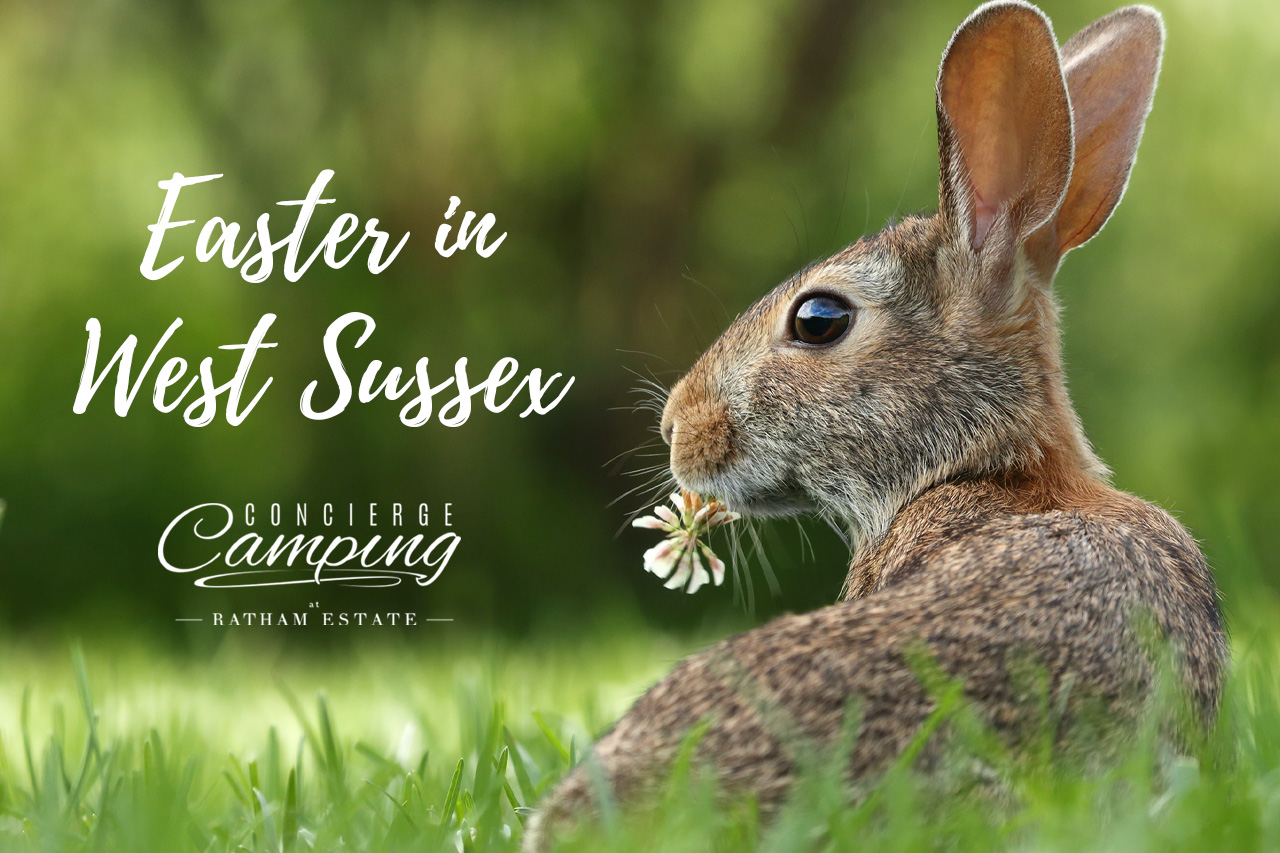 Easter activities at Amberley Museum
The Easter holidays is a great time to visit Amberley Museum and enjoy a variety of activities across the 36-acre site. As well as Easter-themed craft sessions, the kids will love to take part in an Easter egg hunt and discover a wonderful world of wildlife in the museum grounds. To complete the family day out, enjoy a ride on one of the vintage locomotives and buses – it's a must-do at Amberley!
Amberley Museum is just under 30 minutes drive (16.3 miles) from Concierge Camping.
View this post on Instagram
Easter trail at Petworth House
The National Trust owned Petworth House and Park boasts a staggering 700 acre grounds of delightful open space. The nature trails make a fabulous location for your Easter adventures. Activity sheets are collected from the Shepherds' Hut, from here you'll find all the information needed to to set off on your trail.
Spring time at Petworth is a wonderful time to admire the bluebells and views as you make your way around the Easter trail. The park is also perfect for dog walkers with a choice of routes that are available to download on the Petworth National Trust website. Make a visit to Petworth House and Park your ultimate escape to the country this Easter!
View this post on Instagram
Petoworth House is just under 40 minutes drive (19.1 miles) from Concierge Camping.
Easter holiday fun at Aldingbourne Trust
For a jam-packed day or Easter fun for all the family, Aldingboure Trust is a top choice in West Sussex! A varied schedule of things to do is on offer, including an Easter egg hunt, foam party and assault course. You simply won't be disappointed, whichever day you visit. To top it all off, you'll be supporting a local charity in the process!
Aldingbourne Trust is around 20 minutes drive (10 miles) from Concierge Camping.
View this post on Instagram
Family boat trips on Chichester Canal
During the Easter period boat trips run three times a day at Chichester Canal. The trips are family focussed with a number of different Easter-themed activities to get into the Easter spirit. Refreshments are provided, as well as an Easter gift for the children too!
Chichester Canal Easter boat trips provide a 75-minute return journey up the canal into the countryside. Pre booking is essential.
Chichester is 13 minutes drive (5 miles) from Concierge Camping.
View this post on Instagram
West Sussex Walks
Easter is a great time time of the year to get back outdoors. The weather gets milder and there are a host of family walks in West Sussex waiting to be explored.
Suggested routes are Graffham and Lavington Park – A 1.5-mile easy-access route which takes you along the quiet tarmac driveways within Lavington Park. Located in a very tranquil part at the base of the South Downs, enjoy far-reaching views of Petworth and beyond.
Arundel and Amberley is a a12 mile walk in its entirety that provides an escape from the hustle and bustle from city life. The enjoyable walk takes in views of Arundel Castle as well as the river and stunning countryside.
We hope you enjoy your Easter break in our beautiful part of the country. For more ideas and inspiration for things to do in the area take a look at Experience West Sussex.
View this post on Instagram
If you just want to relax at our West Sussex campsite and enjoy a drink and NOTSO Asian-inspired takeaway – our outside spaces provide the perfect social setting. We are also doing an egg hunt on Easter Sunday (17th April at 10:30am) – guests who are onsite will be notified directly. Happy Easter from all the team at Concierge Camping!