Open Spaces in West Sussex
At Concierge Camping we're extremely fortunate to have a location nestled close to beautiful, open spaces in West Sussex. Our 5 star UK campsite is situated in close proximity to the South Downs, as well as unspoilt nature reserves, wide sandy beaches and lovingly maintained public gardens. Mile upon mile of leafy British countryside is there to be explored. With a stay at our luxury glamping park, days out soaking up fresh country and coastal air are in plentiful supply.
Here are some of the highlights of the great outdoors to enjoy in West Sussex.
National parks
South Downs National Park is a large area of countryside stretching 140 kilometres. With such vast open spaces in West Sussex to explore, there are endless walks and trails to discover. South Downs also includes stunning coastal sections of white cliffs such as Seven Sisters. As well as The South Downs Way – a long distance pathway and one of only 16 National Trails in the country.
Nature reserves
Pulborough Brooks RSPB Nature Reserve is 20 miles from Concierge Camping. A great opportunity to get back to nature on a woodland walk with all the family. A visit to these generously sized wetlands and woodlands will be a popular choice with the kids. The reserve is bursting with a range of wildlife species, however the area is particularly noted for its rare birds. Hire a set of binoculars and take up your position in the various viewing points dotted around the site, and you might get a glimpse of falcons, barn owls and nightingales. Visit the Pulborough Brooks RSPB website to get the latest information on opening times and availability.
Pagham Harbour is another West Sussex nature reserve within reach of our campsite. In under half an hour you'll arrive at the unspoilt area of salt marshes and mudflats. You might be lucky and catch an amazing sunset over the reserve.
Outdoor heritage sites
The Weald and Downland Living Museum is a unique rural experience. A collection of over 50 historic buildings set in a picturesque landscape. Get hands on with traditional rural trades and craft skill workshops. There really is nothing else quite like this quaint step back in time to a more primitive lifestyle. It's easy to get to from Concierge Camping and just a 15 minute drive away from us. If you're willing to travel a bit further afield, 30 minutes in a car from Concierge Camping you'll arrive at the extensive grounds of Arundel Castle.
Glorious gardens
West Dean Gardens is one of the most elegantly restored gardens in the country. Take a relaxing stroll through the gardens to explore the rich heritage and historic features. The landscaping and traditional fencing used makes the garden a pleasure to immerse yourself in. Situated near Chichester, a visit to West Dean Gardens takes under 15 minutes from our West Sussex campsite. Pre-booking is essential – visit the website find out more and book your visit.
West Sussex Beaches
When it comes to open spaces in West Sussex, West Wittering beach is perfect for taking in fresh coastal air. Pack the bucket and spade, take a stroll and head down to the water for a paddle. During some parts of the year the large stretch of sandy beach is dog-friendly, so you can have your four-legged friend in tow. See our guide for a day out at West Wittering beach to get the most from your trip to the seaside.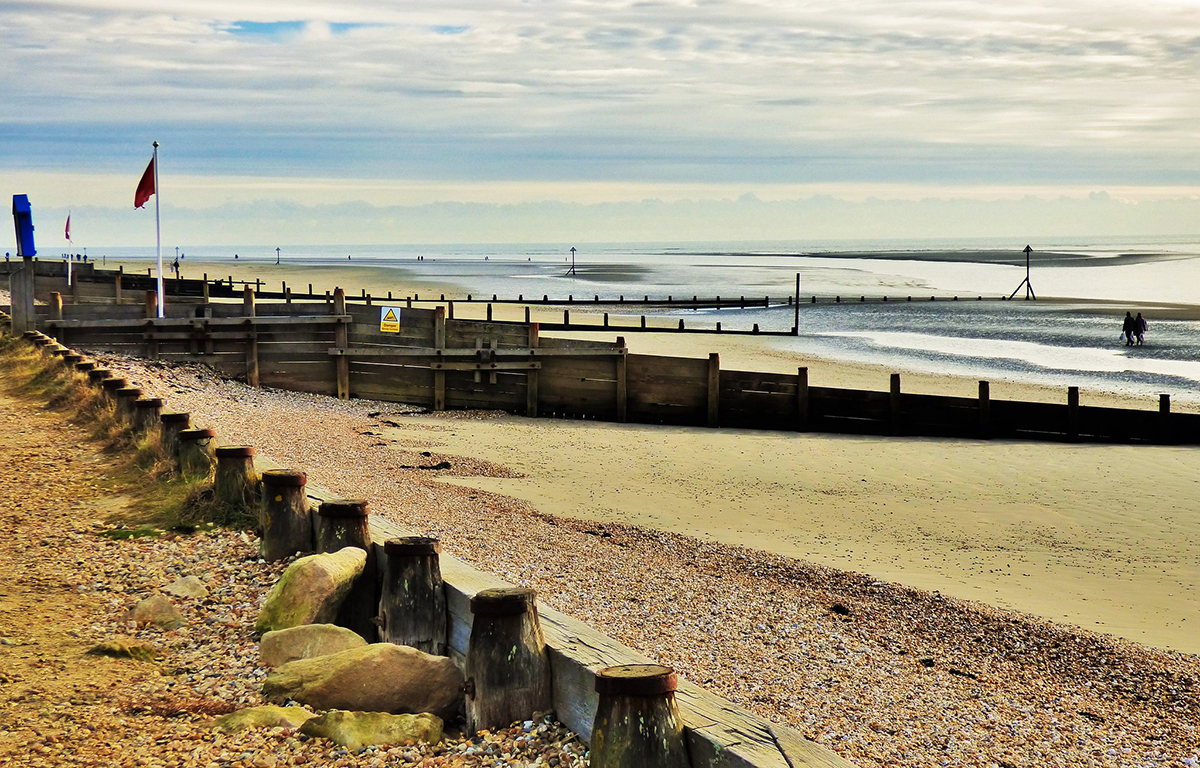 We hope you enjoy visiting the glorious open spaces in West Sussex. We're open all year at Concierge Camping so which ever season you're planning to explore the area, we'll be open. Check availability and book now!